Working with sheet and powdered glass in a variety of vibrant colors, create a set of fun and functional coasters. Patterns and images will be provided for you as you learn to screen print on glass. These are sure to be a conversation piece when you entertain, or they make a lovely gift!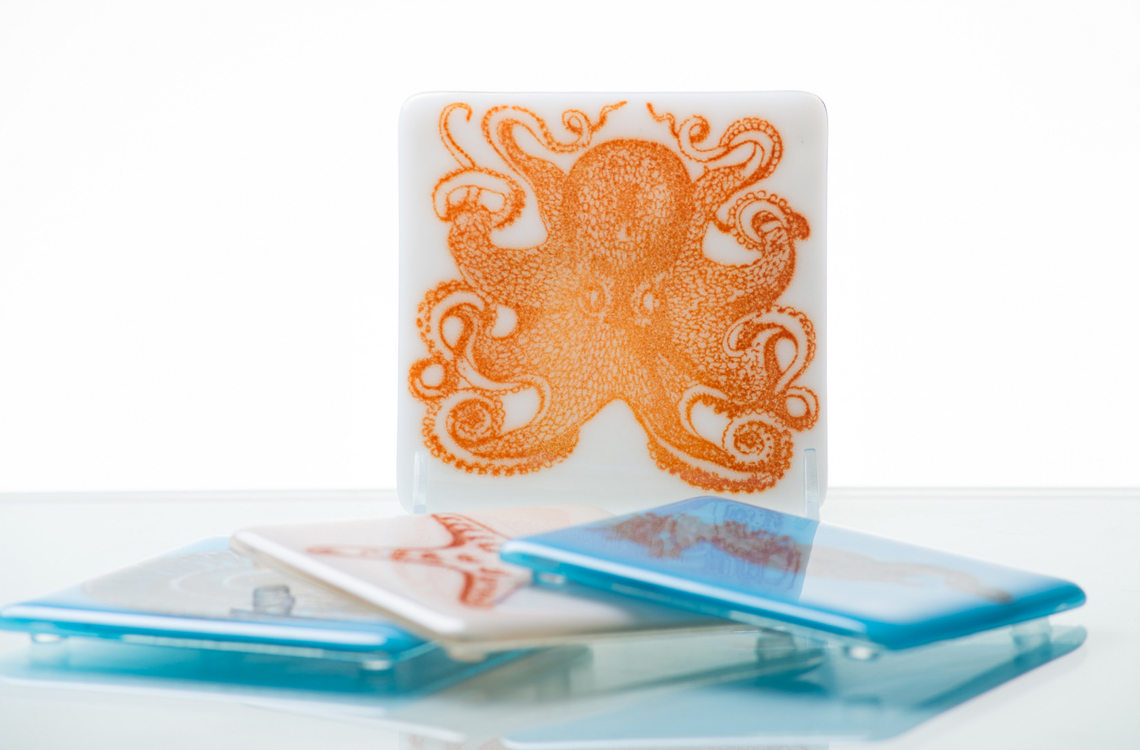 Class Details
Tuition
Tuition: $ 80.00
Members receive a 10% discount
950 sq. ft. air conditioned shop
Four 2' x 3' casting kilns
Two 18" x 24" fusing/casting combination kilns
Two 20" x 40" fusing kilns
Two 24" w x 15" h x 22.5" d front-loading Paragon kilns
And more...