Want to make a special gift for a family member or impress your coworkers? This paperweight workshop is an easy way to explore the potential of hot glass before committing to a longer class. Learn how to add color to clear molten glass and effectively shape it to make a small but distinctive piece of desktop sculpture.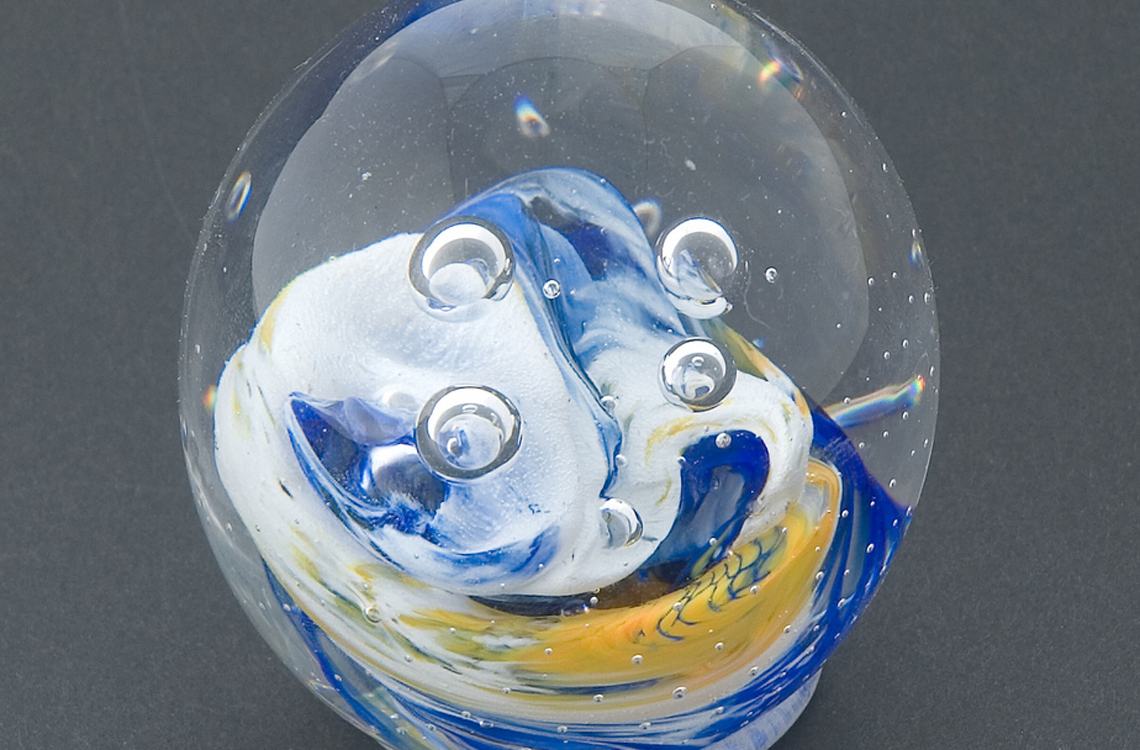 Class Details
When
July 25 -
Day: Sat
Remaining Seats: 12
Tuition
Tuition: $ 95.00
Members receive a 10% discount
2,560 sq. ft.
Two 1,000 lb. Wet Dog invested pot furnaces
Full range of hand tools, pipes and punties
One 18" glory hole with pneumatic doors
One 18" glory hole with barn doors
Two mobile gas-powered garages
And more...