In this 10-week class, learn how to use the torch, the heat it generates, and gravity to shape molten glass. After a discussion of studio set-up, tools, and safety, demonstrations will alternate with working time. Learn about Borosilicate, a hard glass with a high melting point that can be used to make hollow forms and small sculptures. Finally, focus on the process most appealing to you. Jewelry design concepts will be covered if students express interest. Grades 9-12.
All students participating in SiO2 after school classes will have the opportunity to showcase work made during class in an end of session exhibition, and have that work professionally photographed. These photos will be provided to the students to use in their portfolio at no additional cost.
Classes do not meet on March 10.
SCHOLARSHIP DEADLINE: January 15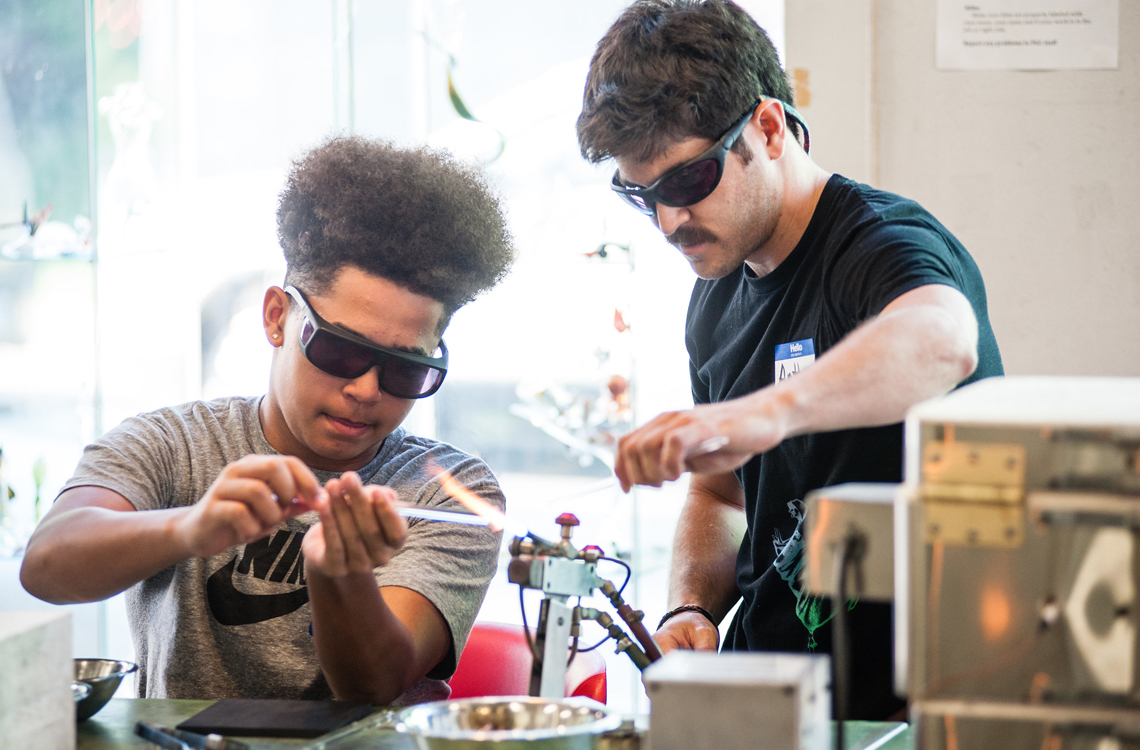 Class Details
When
February 18 - April 28 -
Day: Tue
Remaining Seats: 3
900 sq. ft. air conditioned shop with 12 workstations
Nortel Major/Minor Torches
Benchtop annealers with 12" x 9" interior
Toolbox with essential tools for working with glass
Ventilation hood
And more...