Continue where you left off in Beginning Flameworking. In this 12-week class, fine-tune your skills. The focus will be on color application, sculptures, independent projects, and an introduction to tubing. Use your newly developed skill set to push creative boundaries! Grades 9-12.
All students participating in SiO2 after school classes will have the opportunity to showcase work made during class in an end of session exhibition, and have that work professionally photographed. These photos will be provided to the students to use in their portfolio at no additional cost.
Classes do not meet on March 12.
SCHOLARSHIP DEADLINE: January 15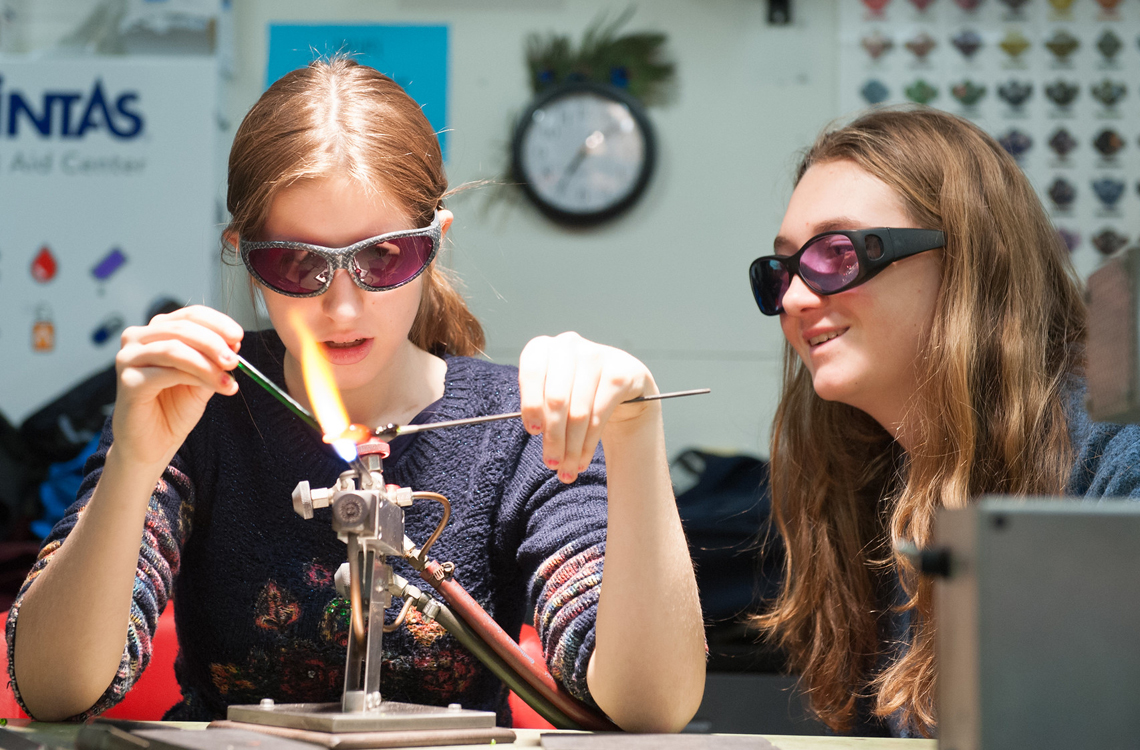 Class Details
When
February 6 - April 30 -
Day: Thu
Remaining Seats: 7
900 sq. ft. air conditioned shop with 12 workstations
Nortel Major/Minor Torches
Benchtop annealers with 12" x 9" interior
Toolbox with essential tools for working with glass
Ventilation hood
And more...