Have you ever wanted to duplicate an object in glass or create a glass replica of your own hand? Learn several casting techniques in this 10-week class. Using clay and wax, shape your own positives, such as a tile or small 3D object, and then learn to construct a mold around this positive. These molds will hold glass that, in the kiln, will melt and become a positive shape, creating a glass duplicate of your chosen object. You will also explore the processes of fusing and slumping. Learn how to cut pieces of flat glass and arrange them into patterns and forms to create your own suncatchers and platters! Finally, spend time in the cold shop and learn about the equipment as you finish your work. Grades 9-12.
All students participating in SiO2 after school classes will have the opportunity to showcase work made during class in an end of session exhibition, and have that work professionally photographed. These photos will be provided to the students to use in their portfolio at no additional cost.
No class the week of Thanksgiving.
SCHOLARSHIP DEADLINE: September 14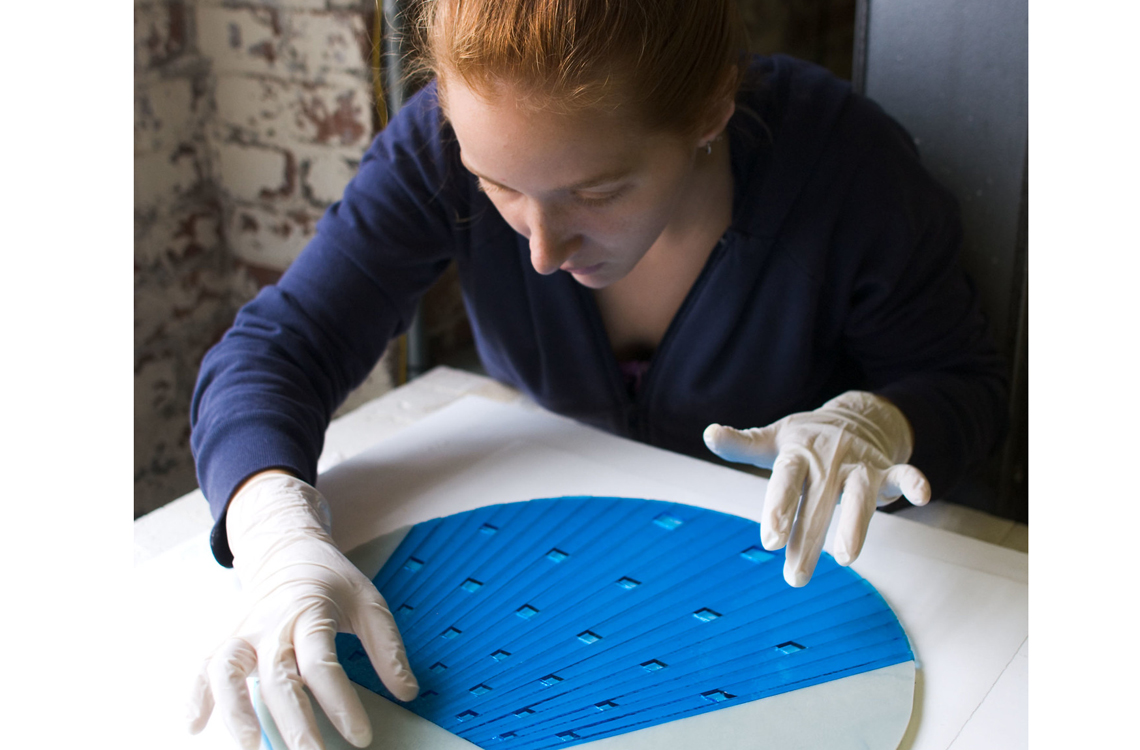 Class Details
When
October 6 - December 15 -
Day: Tue
Remaining Seats: 8
950 sq. ft. air conditioned shop
Four 2' x 3' casting kilns
Two 18" x 24" fusing/casting combination kilns
Two 20" x 40" fusing kilns
Two 24" w x 15" h x 22.5" d front-loading Paragon kilns
And more...