In this 10-week program, focus on skill-building and understanding hot glass. This is a great course if you have taken a PGC workshop or are just beginning your exploration of hot glass. First, instructors teach the basic skills of gathering, blowing, and tool handling. Next, focus on making functional vessels. After that, move into the sculptural world and begin creating larger vessels and learning a variety of decorative bit-work techniques. From there, follow your imagination! A series of group projects will occur throughout the 10 weeks. Grades 9-12.
All students participating in SiO2 after school classes will have the opportunity to showcase work made during class in an end of session exhibition, and have that work professionally photographed. These photos will be provided to the students to use in their portfolio at no additional cost.
No class the week of Thanksgiving.
SCHOLARSHIP DEADLINE: September 14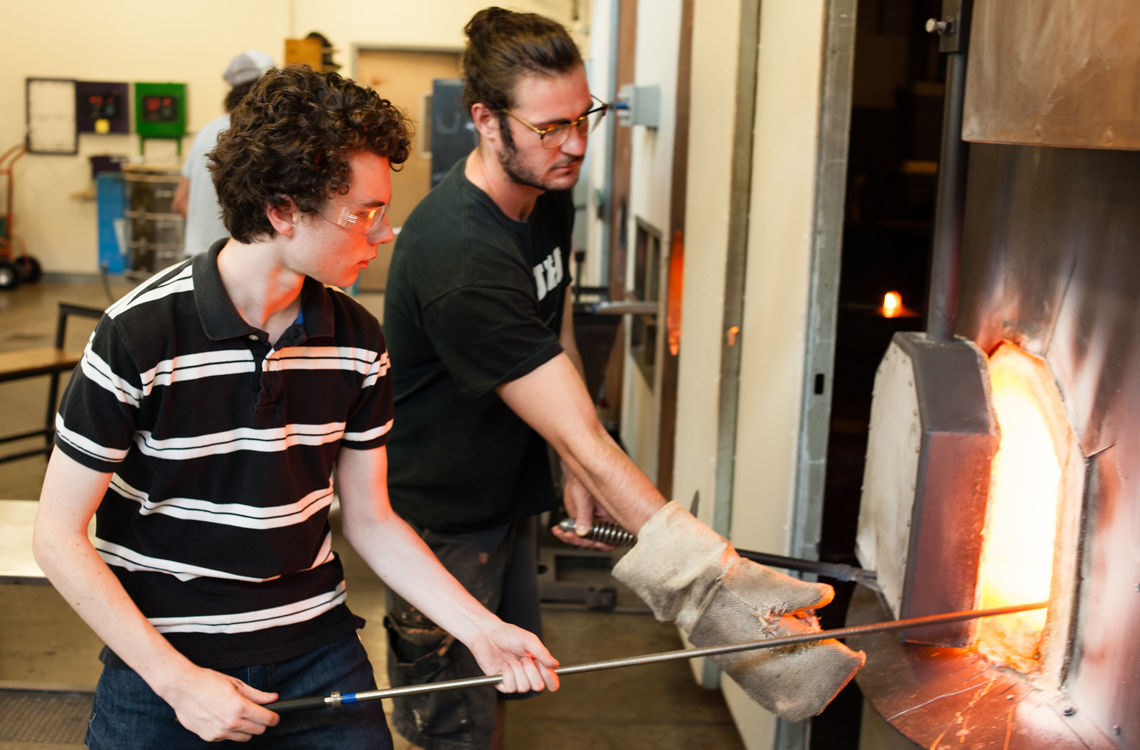 Class Details
When
October 6 - December 15 -
Day: Tue
Remaining Seats: 9
2,560 sq. ft.
Two 1,000 lb. Wet Dog invested pot furnaces
Full range of hand tools, pipes and punties
One 18" glory hole with pneumatic doors
One 18" glory hole with barn doors
Two mobile gas-powered garages
And more...