Learn the ancient art of stained glass and the intricate process of creating your own small panel. First, choose from a variety of provided patterns and colored sheet glass. Next, learn how to cut and shape that glass, how to employ the Tiffany method of foiling, and the best way to solder pieces together. Your finished panel will look stunning hanging in a window or on a wall.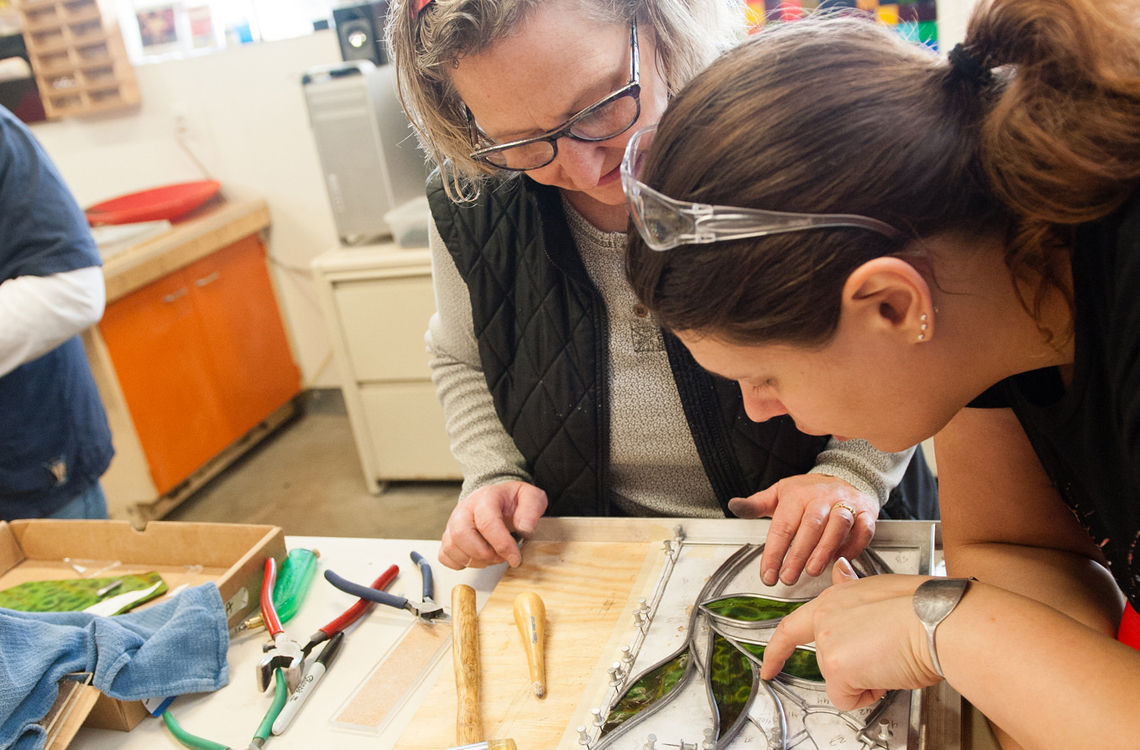 Class Details
When
November 22 -
Day: Sun
Remaining Seats: 8
950 sq. ft. air conditioned shop
Four 2' x 3' casting kilns
Two 18" x 24" fusing/casting combination kilns
Two 20" x 40" fusing kilns
Two 24" w x 15" h x 22.5" d front-loading Paragon kilns
And more...