In this workshop you will learn how to use cutting tools to cut and shape your dragonfly wings. Then wrap them and your dragonfly body in lead came attaching your creation with solder.
Our introductory hands-on pod workshops are new and specially designed for 2–5 friends and family members. You will work in a small group with only those people in your pod who you've invited to this class.
You will receive guided instruction from a local teaching artist to help you create your own work of art. 
This is a 2-hour experience. Each person will make 1 item. Ages 14+. 2-5 people.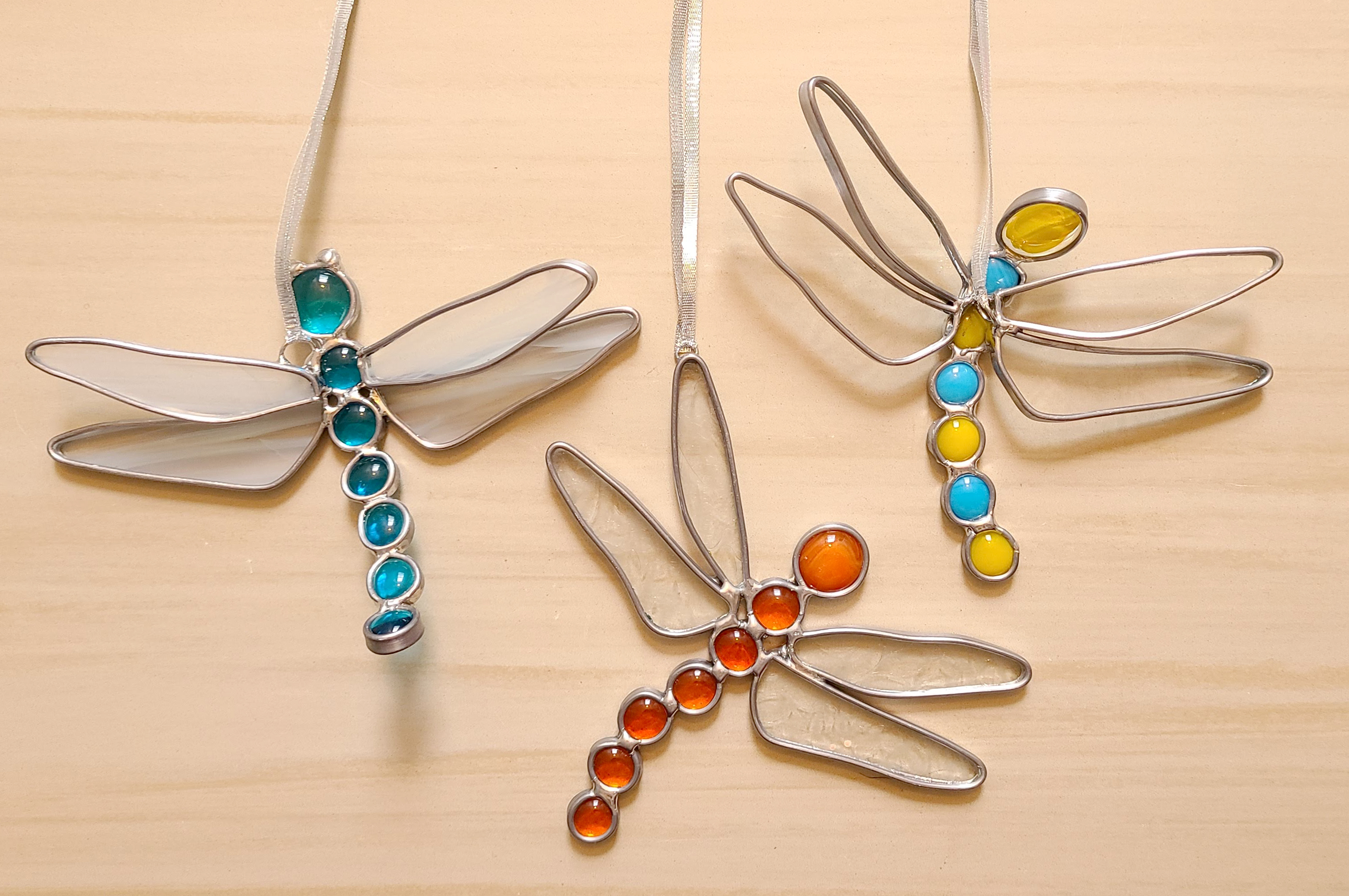 Special Notes
Remember that this registration is for 2 people. You can include up to 5 people in your workshop. Each additional person costs $115.

If you would like to add more guests (up to a maximum capacity of 5), please email annakurtz@pittsburghglasscenter.org and she will send you an updated invoice for payment. This can be paid online or over the phone and must be confirmed at least 3 days prior to your scheduled activity.
Class Details
When
March 14 -
Day: Sun
Remaining Seats: 0
Tuition
Tuition: $ 230.00
Members receive a 10% discount
950 sq. ft. air conditioned shop
Four 2' x 3' casting kilns
Two 18" x 24" fusing/casting combination kilns
Two 20" x 40" fusing kilns
Two 24" w x 15" h x 22.5" d front-loading Paragon kilns
And more...