Whether or not you have prior experience creating stained glass, make your own beautiful jewelry boxes using an array of techniques and variety of beautifully colored sheet glass. Learn how to cut pieces and assemble components into a decorative and functional work of art. Keep one for yourself, and give the other as a gift!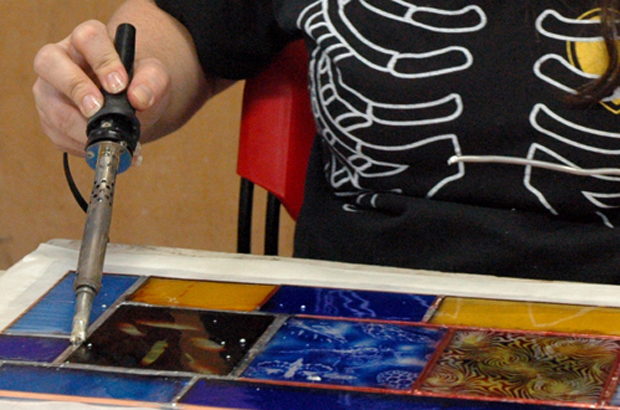 Class Details
When
March 26 - April 16 -
Day: Tue
Remaining Seats: 7
950 sq. ft. air conditioned shop
Four 2' x 3' casting kilns
Two 18" x 24" fusing/casting combination kilns
Two 20" x 40" fusing kilns
Two 24" w x 15" h x 22.5" d front-loading Paragon kilns
And more...