Starting with basic Borosilicate flameworking techniques, we will focus on building structures in solid glass. Using a kiln shelf and working directly from scale drawings, you will learn to construct complex forms from small motifs. Beginners welcome. You can expect to learn the fundamentals of Borosilicate flameworking as well as techniques more specific to this method of building. Bring grand ideas, a pencil, a drawing compass and expect to learn through demos, illustrated hand-outs, slide shows and hands on practice.
ALL SKILL LEVELS: This class is appropriate, useful and enjoyable to a Newbie, Ace, or any level in between.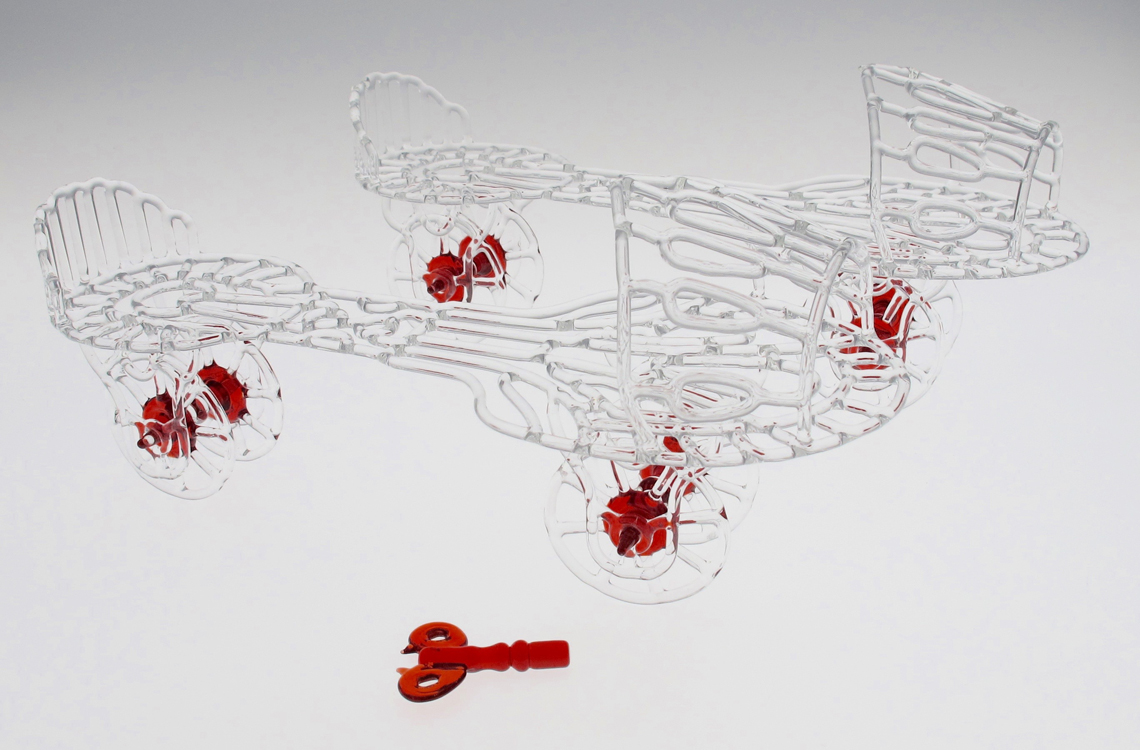 Class Details
When
January 6 - January 10 -
Days: Mon, Tue, Wed, Thu, Fri
Remaining Seats: 5
900 sq. ft. air conditioned shop with 12 workstations
Nortel Major/Minor Torches
Benchtop annealers with 12" x 9" interior
Toolbox with essential tools for working with glass
Ventilation hood
And more...
About the Instructor(s)
www.kitpaulsonglass.com
www.instagram.com/kitpaulson
Kit Paulson received her MFA from Southern Illinois University and her BFA from Alfred University. She has taught at schools including Penland School of Craft, Pilchuck Glass School and Bildwerk Frauenau. Kit has completed residencies including the Rosenberg Residency at Salem State University, S12 Gallery in Bergen, Norway and the Tacoma Museum of Glass. She has received scholarships from Pilchuck Glass School, Corning Museum of Glass, Pittsburgh Glass Center, The Windgate Foundation, and Art Alliance for Contemporary Glass. She is currently a resident artist at Penland School of Craft in North Carolina.