In this 5-day introductory course in kilnformed vessels and glass powders, you will learn to create vessels while experimenting with opaque and transparent powdered Bullseye Glass colors to create new tones, subtle color blending and mark making. Amanda will teach you how to build the flat blanks, taking into consideration mass, heat, time, color and opacity and we will investigate more ways of working with color and the opacity of glass to produce a few color samples to widen your palette and for research for your next vessel designs.
You will make your own slumping mold from vermiculite board to play with different forms when slumping.
We will look at all the ways to cold work your glass vessel to finish it such as cutting, grinding, hand lapping, engraving and sandblasting; all techniques that continue the creative design process in changing the form of the piece to give the vessel an identity.
There will be presentations throughout the course of the development of Amanda's work using this technique, challenging the use of color and cameo engraved work. Amanda will give guidelines for firing schedules for all projects and suggest starting points for larger projects.
SKILL LEVEL: BEGINNER TO ACE
BEGINNER: A student has basic skills but is not yet comfortable performing tasks without instructor guidance.
INTERMEDIATE: A student should have an understanding of basic skills and can perform those tasks with little or no instruction.
ADVANCED: A student is skilled and practiced, and is able to process conceptual and theoretical ideas but might still need some instructor direction on more complicated processes.
ACE: A student has a mastery of advanced skills and can perform them independently without instruction.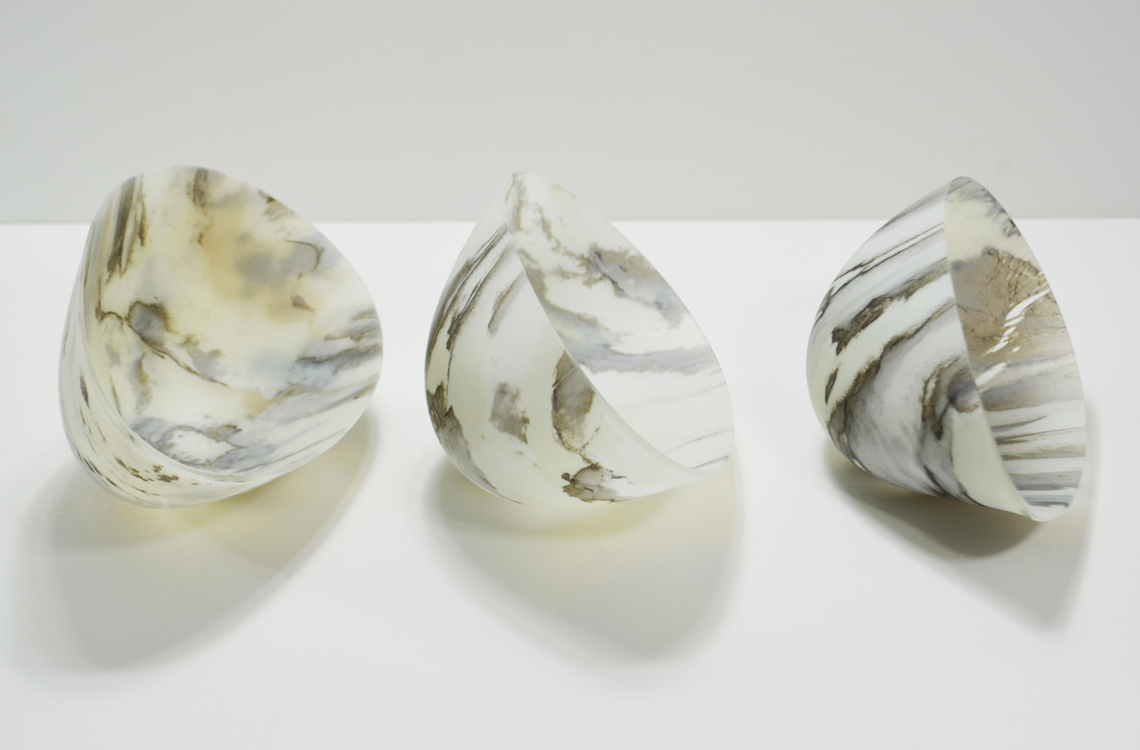 Special Notes
<a href="https://reg134.imperisoft.com/pittsburghglasscenter/ProgramDetail/3539373438/Registration.aspx">LUNCH DETAILS</a></p>
Class Details
When
January 6 - January 10 -
Days: Mon, Tue, Wed, Thu, Fri
Remaining Seats: 3
950 sq. ft. air conditioned shop
Four 2' x 3' casting kilns
Two 18" x 24" fusing/casting combination kilns
Two 20" x 40" fusing kilns
Two 24" w x 15" h x 22.5" d front-loading Paragon kilns
And more...
About the Instructor(s)
www.amandasimmons.co.uk
www.instagram.com/dahliauniverse/
Amanda Simmons received a Postgraduate Certificate in Glass and Architecture from Central St. Martin's School of Art and Design in London. In 2005, she relocated to Dumfries & Galloway, Scotland, where she currently lives and works. Amanda makes kiln formed glass vessels, playing with gravity in the kiln. Manipulating mass, heat, colour and time she aims to create complex, elusive work that has intense colour and pattern which reacts to the light it is placed in. The pieces are finished using many cold working processes to shape and mark the glass including sandblasting, hand lapping, diamond point and wheel cameo engraving.