You will learn a variety of techniques in this class.
Learn to make a variety of flowers into a floral bouquet: snow flowers, crocuses, and cherry blossoms. We'll learn to make different shapes of petals and discover different ways to get the thickness we need. Then things will get interesting and we'll setup full branches of flowers. At the end of the class, you will have created a full bouquet of your own glass flowers.
We'll also explore two different ways to make aquatic life. We'll discuss our color choice and work with half transparent and silver glass focusing on encasing. We'll practice a lot to cover the bead with crystal clear. As the result you will make two different jellyfish beads, and a koi fish that will be used in an aquamarine scene.
Learn to sculpt a reptile and amphibians on the surface of a bead, and a chameleon on the end of a mandrel. We will focus on working with shape and proportions using different colors of glass. We will also use striking silver glass for the chameleon.
If time permits spend time creating your own galaxy in a glass orb.
SKILL LEVEL: INTERMEDIATE TO ACE
INTERMEDIATE: A student should have an understanding of basic skills and can perform those tasks with little or no instruction.
ADVANCED: A student is skilled and practiced, and is able to process conceptual and theoretical ideas but might still need some instructor direction on more complicated processes.
ACE: A student has a mastery of advanced skills and can perform them independently without instruction.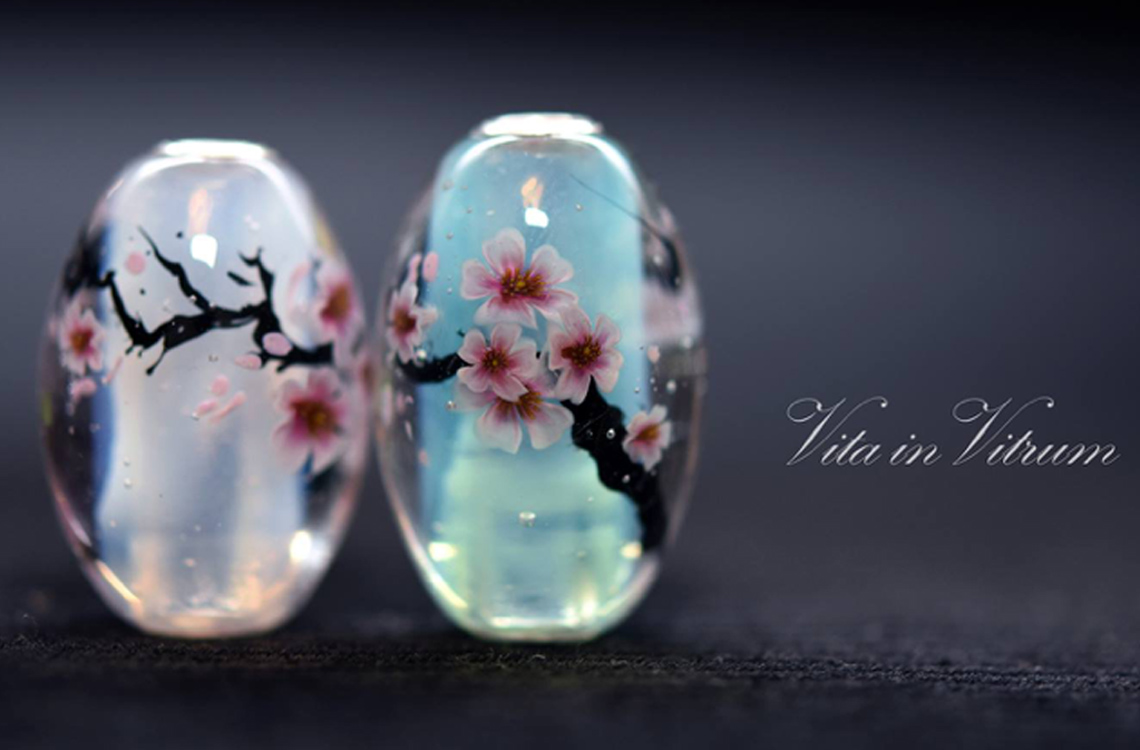 Class Details
When
March 9 - March 13 -
Days: Mon, Tue, Wed, Thu, Fri
Remaining Seats: 4
900 sq. ft. air conditioned shop with 12 workstations
Nortel Major/Minor Torches
Benchtop annealers with 12" x 9" interior
Toolbox with essential tools for working with glass
Ventilation hood
And more...
About the Instructor(s)
www.tb-artglass.com
www.instagram.com/tatyana_boyarinova
Tatyana Boyarinova is a Russian lampworker who has worked with glass for 7 years. She lives in Moscow where she works and teaches. She graduated Moscow State University of Print as a graphic designer in book illustration. She's interested in sculpting with any material, but glass is her favorite. She focuses on creating natural forms and making glass pieces that look life like. She takes her inspiration from nature and people around her.