Using a small kiln mounted above your head, learn to control the flow of glass as it drains out. Focus on two techniques specific to the Vitrigraph kiln: first, explore the use of line and create painterly designs by fusing our pulled Vitrigraph strands on sheet glass, and second, create uniform twisty canes that will be fused together to make an assortment of functional dishes. Intro to Fusing and Slumping, 24 hours of experience, or permission from the instructor is required.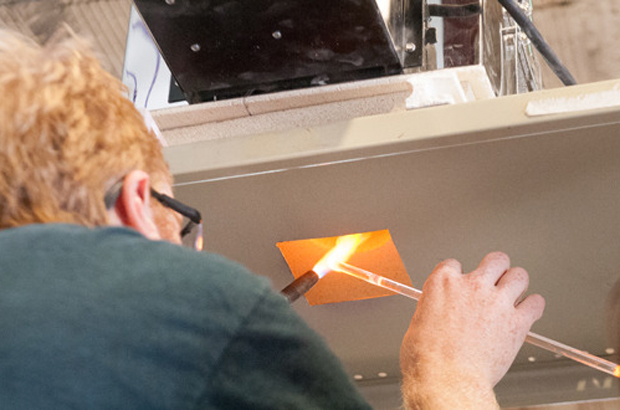 Class Details
When
March 27 - April 17 -
Day: Wed
Tuition
Tuition: $ 235.00
Members receive a 10% discount
950 sq. ft. air conditioned shop
Four 2' x 3' casting kilns
Two 18" x 24" fusing/casting combination kilns
Two 20" x 40" fusing kilns
Two 24" w x 15" h x 22.5" d front-loading Paragon kilns
And more...