Bring the wonder of glass art into your school, teach students about the value of teamwork, and share the delight of creative expression. In this one-day workshop for educators, learn multiple glassmaking techniques and complete projects that you can show your students! We will also discuss PGC's on-site residency programs and how you can continue with this artistic medium in your classroom. Earn 5.5 Act 48 credits. Act 48 credit is available for PGC classes and workshops.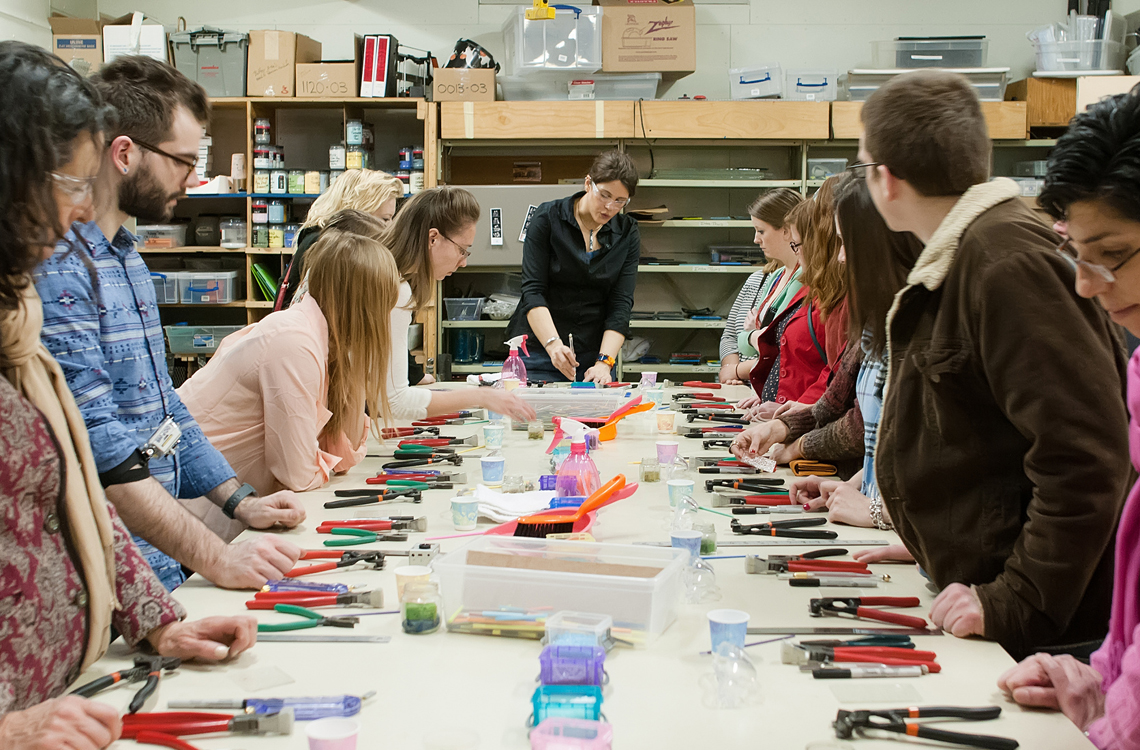 Class Details
When
July 27 -
Day: Sat
Remaining Seats: 8
950 sq. ft. air conditioned shop
Four 2' x 3' casting kilns
Two 18" x 24" fusing/casting combination kilns
Two 20" x 40" fusing kilns
Two 24" w x 15" h x 22.5" d front-loading Paragon kilns
And more...