Susan Taylor Glasgow will teach 5 techniques for embedding text and imagery on glass panels. Using resist and sandblasting 2 different ways, silk-screening with both enamels and powder, and finally, decals, you will incorporate your own images into fused and cast projects. Susan will also teach basic Photoshop Elements tips on how to manipulate images for optimum success. If you prefer to hand draw your images, no Photoshop is needed. A laptop with Photoshop Elements installed is recommended. For those taking the Lampworking for Chandelier Construction" class the following week, you can make components to later use in that class.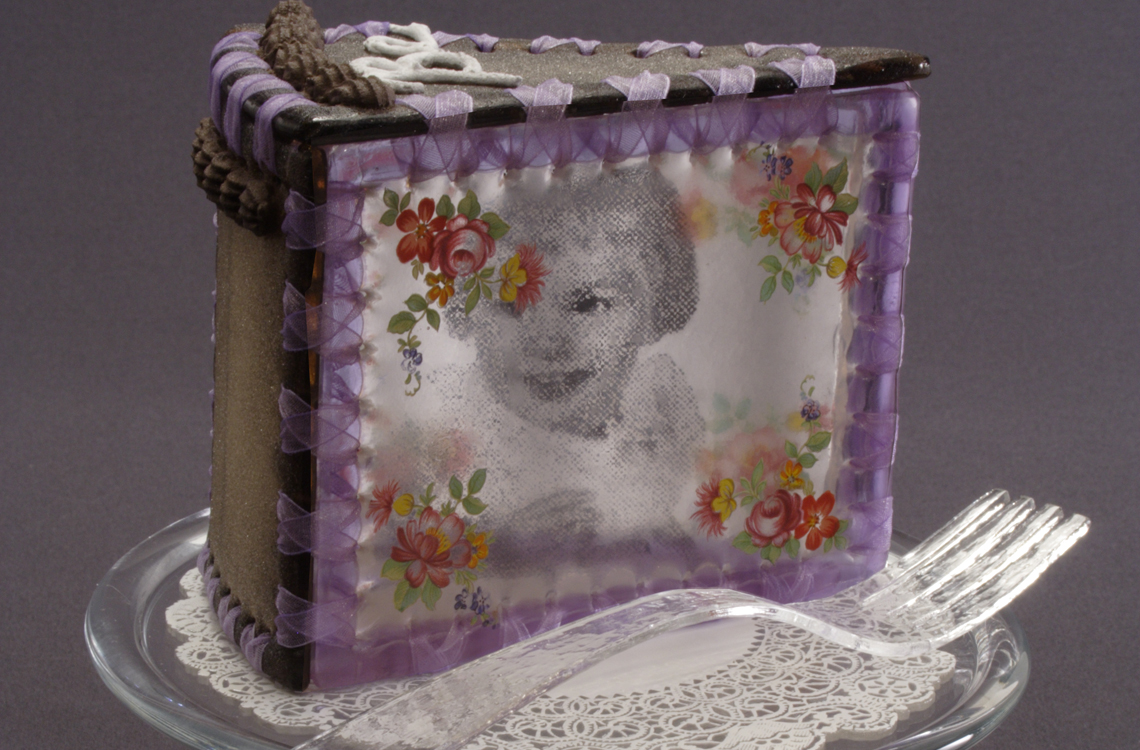 Class Details
When
July 22 - July 26 -
Days: Mon, Tue, Wed, Thu, Fri
Remaining Seats: 8
950 sq. ft. air conditioned shop
Four 2' x 3' casting kilns
Two 18" x 24" fusing/casting combination kilns
Two 20" x 40" fusing kilns
Two 24" w x 15" h x 22.5" d front-loading Paragon kilns
And more...
About the Instructor(s)
Opening a dressmaking shop, Susan Taylor Glasgow owned and operated "On Pins & Needles" from 1984 to1997 in both Iowa City, Iowa and Columbia, Missouri. In 1997 Susan sold her dressmaking shop to pursue her original interest in art, focusing on glass. Utilizing her skills as a seamstress, Susan developed a unique approach to glass, stitching glass components together. Combining this "woman's work" in non-traditional mediums to create complex forms and imagery, Susan explores the dichotomy of women and societal expectations.??Susan Taylor Glasgow has work in the permanent collections of several national and international museums, including the Chrysler Museum, Carnegie, Imagine, USA, and the Alexander Tutsek-Stiftung, GE. She is represented by Heller Gallery, NYC, and Habatat Galleries in Royal Oak, MI