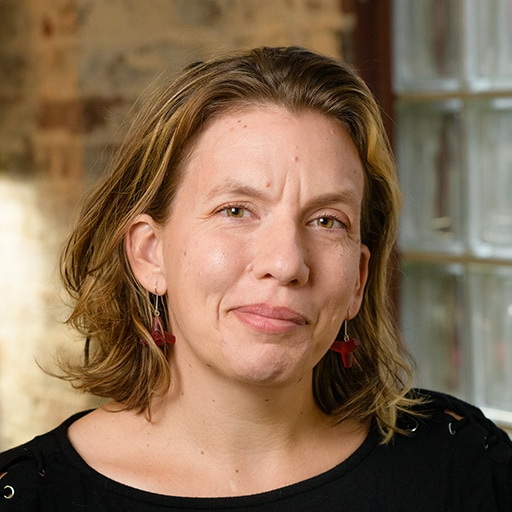 glassinfo@pittsburghglasscenter.org
Leana Quade received her BFA from the Cleveland Institute of Art in 2003. Quade has worked in many organizations such as Pittsburgh Glass Center, Pilchuck, Penland, Corning, Chrysler, Haystack, and the Pratt Fine Art Center. Her work has been shown internationally in countries including Belgium, China, Italy, Norway, and throughout the United States.
Quade's approach to working with glass is investigational, often modifying traditional techniques to create work that reflects her individual style. Her artwork exploits glass and other materials inviting viewers to question the material and what they are seeing. "My goal in developing work is to inspire curiosity by revealing mystical properties of glass and mixed-media by shedding light on surprising characteristics/capabilities they have."
Quade received her MFA in Sculpture in 2017 at Alfred University in upstate New York. She currently resides in Pittsburgh, PA where she continues her passion for teaching and sharing her love of glass while pursuing her studio practice.