October 1, 2021 – January 18, 2022
A 20th Anniversary Celebratory Exhibition Featuring Amazing Local Glass Artists
Since opening in 2001, over 50 artists have moved to Pittsburgh to live and make their art at Pittsburgh Glass Center. They join our existing community of professional and aspiring glass artists that teach and take classes at PGC each year. Together they make up a vibrant community of glass artists. Meet the artists and hear their personal PGC stories in this exhibition.
An important part of our mission is to cultivate, nurture and support diverse and passionate glass artists and expand opportunities for them to make and exhibit their work in Pittsburgh and beyond.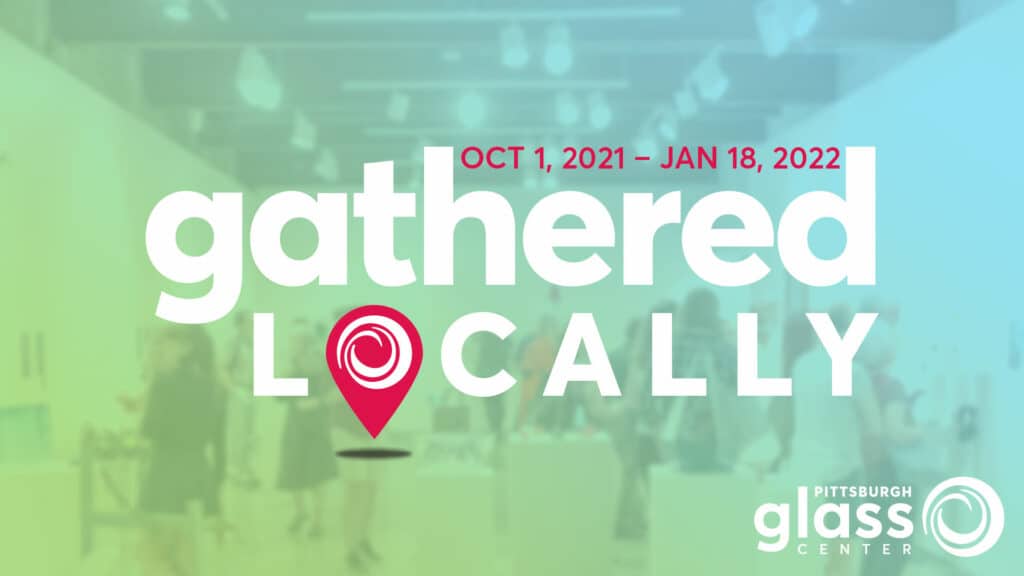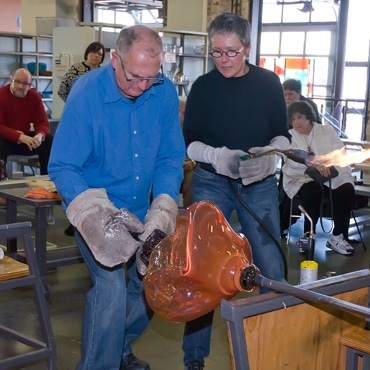 Glass Art: We teach it. We create it. We promote it. We support those who make it.
Over the past 20 years, Pittsburgh Glass Center (PGC) has grown to be one of the premiere glass facilities in the U.S, a vibrant contributor to Pittsburgh's thriving cultural landscape, and an integral member of the East End neighborhood.
Pittsburgh Glass Center cultivates an inclusive and welcoming environment that encourages everyone, from the casually curious to the master artist, to learn, create, and be inspired by glass. We share our passion for glass locally and globally to advance a more diverse, vibrant, and accessible glass art community.
Pittsburgh Glass Center (PGC) was founded by local glass artists Kathleen Mulcahy and the late Ron Desmett (1948–2016), who shared a vision in the early 1990s: create an innovative glass art center that would cultivate community, foster economic growth, and thereby change the city. They'd seen how the power of art drove revitalization in decaying neighborhoods in New York City and northern New Jersey. They wanted that same positive dynamic for Pittsburgh.
As passionate glass artists working in Pittsburgh, Ron and Kathleen envisioned a place that would attract top artists but also welcome the novice artist and non-artists intrigued by glass.
Pittsburgh Glass Center opened in 2001. They worked for 12 years to bring the people together who would help make their dream a reality, including artists, foundations, community members, and glass enthusiasts.
Over the past 20 years, our state-of-the-art facility and talented staff and instructors have attracted:
More than 375,000 people to view our exhibitions, take classes or workshops, or rent our studios and equipment
Over 2,500 teen students to learn about the science and art of glass, with graduates of our SiO2 program receiving art scholarships at colleges such as Alfred University, Carnegie Mellon University, College for Creative Studies, Rhode Island School of Design, and Tyler School of Art
Over 100 artists-in-residence, including artists such as Lino Tagliapietra, Therman Statom, John Miller, Nancy Callan, Kathy Gray, and Eunsuh Choi to work and teach in our studios
Over 50 glass artists to relocate to Pittsburgh, making it the fastest-growing glass art community
48 Tech Apprentices to complete training at PGC, of whom half have stayed in Pittsburgh, buying studios and homes, and several have received honors such as a Fulbright Scholarship and Alloy Pgh residency