Anne Madarasz, Curatorial Division Director & Chief Historian at Senator John Heinz History Center says in her book, Glass: Shattering Notions, that historically, women mostly worked as decorators in the glass industry. "Cold processes, hand-painted decoration and acid etching, and finishing, washing, and packing were often the purview of women workers. Rarely did a woman set foot in those areas of the factory where hot glass was worked and they always formed a small percentage of the total employees in the industry."
Here at Pittsburgh Glass Center we've shattered that notion! Over 62% of our instructors, students, and employees are women. Any day you walk into our glass studios you will find strong, smart, creative women leading the way.
And that's just on any regular day. Throughout the year we welcome local and visiting artists into our studios. If you stop by today on International Women's Day you'll also meet: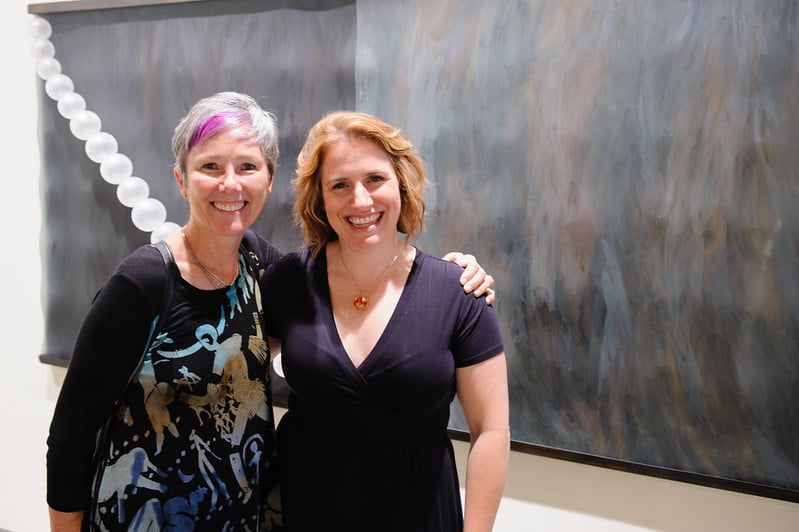 All of these amazing and talented individuals would not be here together today without the hard work and vision our co-founder Kathleen Mulcahy, who had the passion, determination, and vision to create Pittsburgh Glass Center; and our Executive Director Heather McElwee, who celebrates 12 years as ED this year. She was recruited by Kathleen fresh out of college in 2001 to open Pittsburgh Glass Center and begin to grow a community of glass artists in Pittsburgh. She dove right into her work, teaching the first class at PGC and quickly becoming a leader, educator, and advocate for glass art, glass artists, the Glass Center, and even Pittsburgh itself. Under her leadership, Pittsburgh Glass Center has flourished, expanding its capacity and reach.
Pittsburgh Glass Center is now recognized as one of the top glass art centers in the United States, educating over 40,000 people a year through free events, exhibitions, hot glass demonstrations, classes, and residencies. That's nearly half a million people who have been touched by glass art since PGC opened in 2001!
Happy International Women's Day to all of the strong, creative, and talented women in glass. Where would we be without you?