Aspire 2: A Retrospective of Young Talent
On view June 3 – August 7, 2022
This exhibition highlights the capability and creativity of the technical apprentices at Pittsburgh Glass Center from the last 10 years.  The artwork of 24 emerging glass artists will be on view in the Hodge Gallery at Pittsburgh Glass Center from June 3 to August 7, 2022.
Featured Artists: Zach Arroyo • Jonathan Bolivar • MiShawn Cabrera • Sarah Cohen • Percy Echols II • Jaclyn Harris • Reid Jacobs • Daniel Kilbride • Mitchell Kile • Caroline Landau • Dana Laskowski • Zach Layhew • Madelanne League • Elean Yang Messmer • Josh Messmer • Sarah Montrond • Tate Newfield • Chris Ross • John Sharvin • Margaret Spacapan • Sam Spees • Blaine Steiner • Rachael Strittmatter • Emlyn Strzempka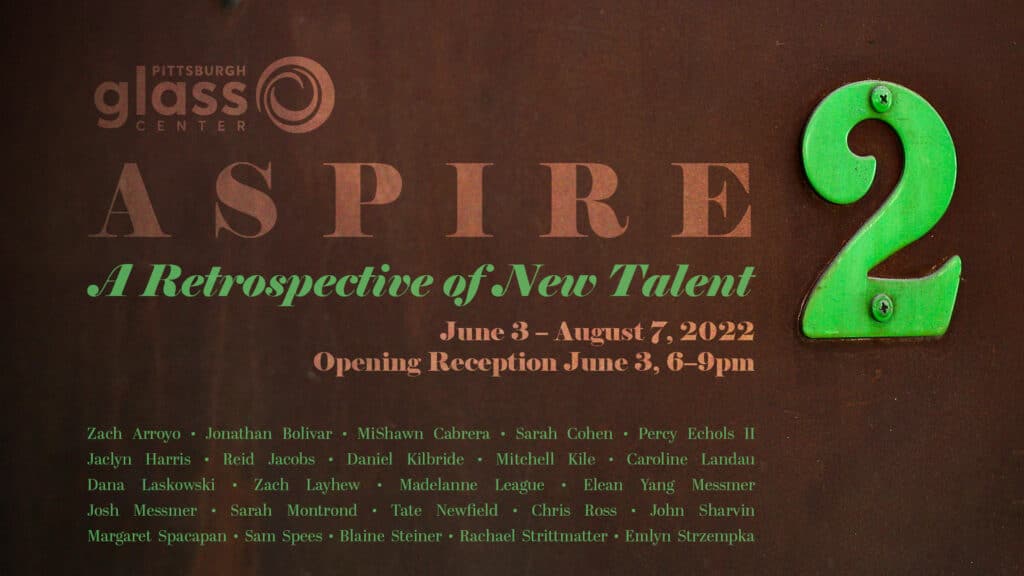 Technical Apprentice Program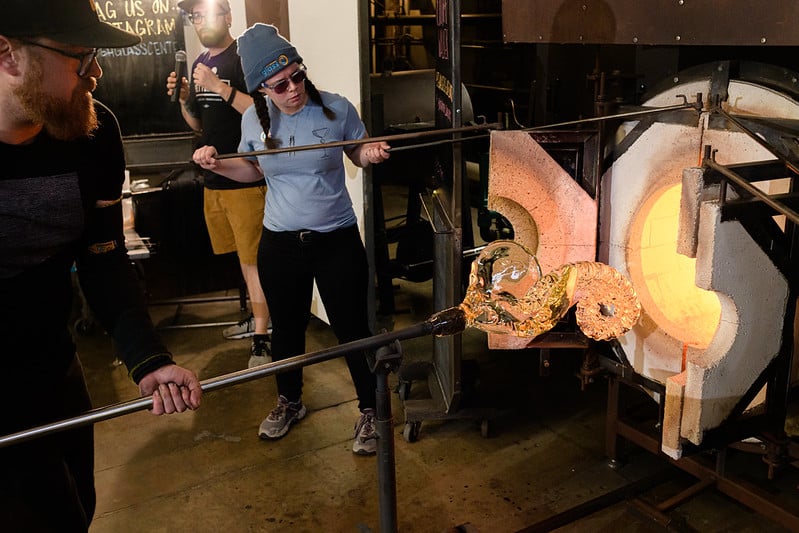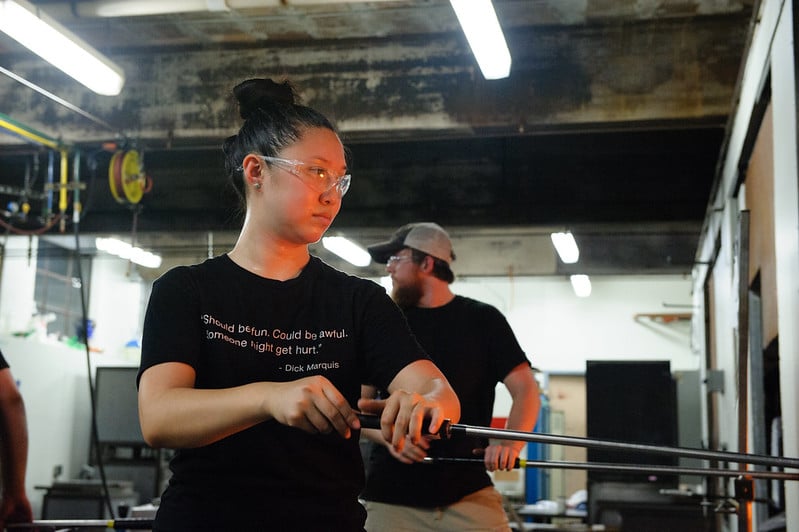 Each year 3-4 young, aspiring glass artists from across the U.S. join our team for 6 months to a year as Technical Apprentices. PGC's Technical Apprenticeship is an educational work opportunity designed for students who have completed their undergraduate study in glass or who have similar experience but have not completed a four-year degree program and are looking to gain professional studio experience in a state-of-the-art, public-access studio. 
The apprentice program has attracted 54 young artists to live and work in Pittsburgh since it began in 2005.
You've seen them in our studios making art, conducting demonstrations, teaching classes, and maintaining all of our critical equipment. They keep our studios running year-round and bring new energy and ideas to PGC.
When they leave PGC (we hope they never do), they are equipped to run and/or work in any glass studio large or small. Many of our tech apprentices have relocated to Pittsburgh to live and make their art at PGC. You might recognize some of them like Percy Echols II, Jason Forck, Will Haynes, Travis Rohrbaugh, and Becky Smith among many more. Others have gone on to open their own studios and start their own glass businesses.