Pittsburgh Glass Center's air-conditioned Flame Shop is 900 square feet and equipped with 12 workstations, each fully equipped with Nortel Major/Minor torches, a benchtop annealing kiln, a ventilation hood, and a full complement of glassworking tools. Larger annealing kilns as well as Carlisle CC torches and National hand torches are available upon request. Our flame shop has hosted some of the world's best flame artists, including Emilio Santini, Matt Eskuche, Jill Reynolds, and Loren Stump among many others.
Nortel Major/Minor Torches
Benchtop annealerswith 12″ x 9″ interior
Tool cabinet with essential tools for working with glass
Ventilation hood

National Hand Torches

Two 4′ x 3′ interior annealers for large scale work

Specialty hand tools and a variety of metal and graphite shaping tools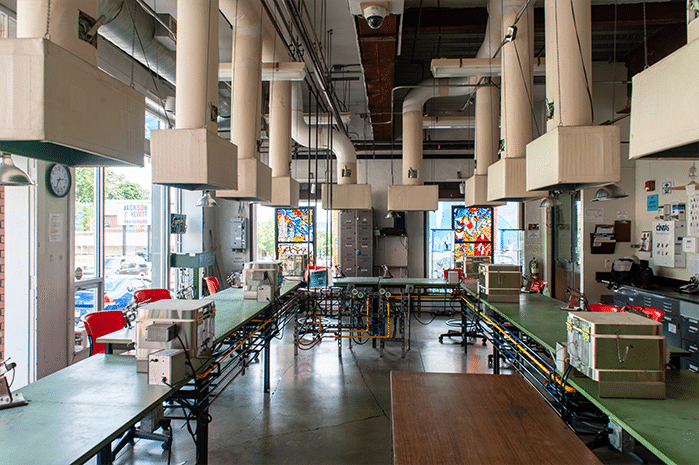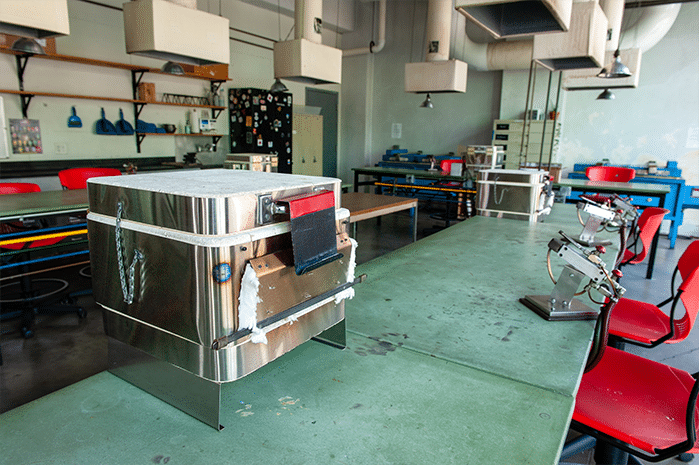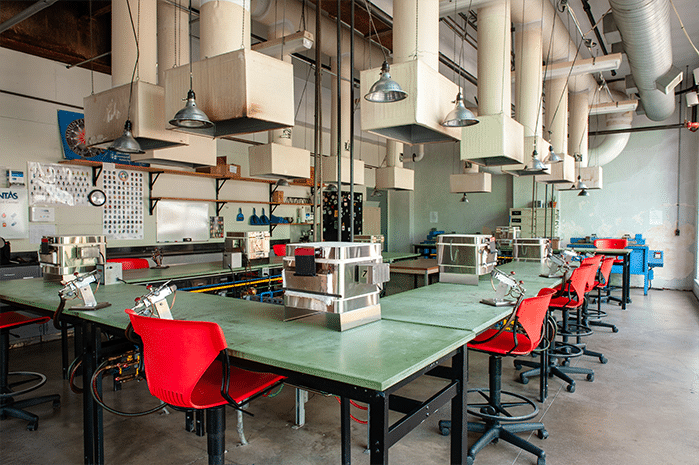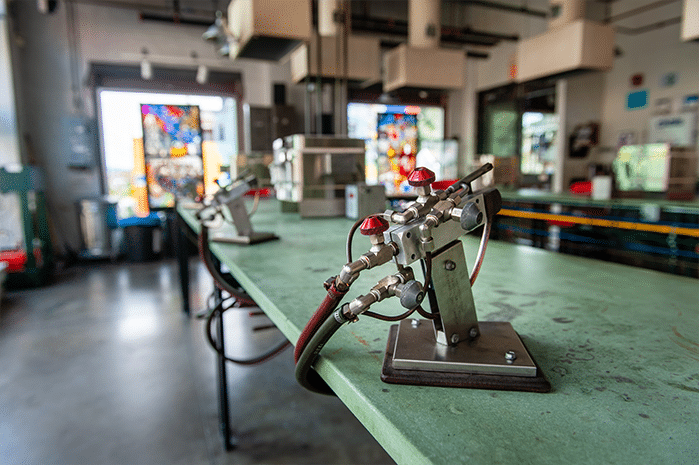 There is a limited capacity in all studios and rental times vary. See the calendar below.
Since our studios are busier than ever, is important that you email us ahead of time to reserve studio space. Please include the requested studio, date, time frame, and any additional equipment that will be needed for the rental session. Prior to submitting a rental request, please make sure you have an active membership and a credit card on file for payments.
To schedule Flame Shop rental email us.
Standard Torch (Nortel Major/Minor Torch) $15/hour
Carlisle Torch (Experience Required) $25/hour
Herbert-Arnold Torch (Experience Required) $30/hour
Soft Color Scrap $5/session
Boro Color Scrap $10/session
Pre-dipped Mandrels $5/session
Hand Torch $5/session
Skutt Kiln $25/session