Full Spectrum: Visionaries Elevating Art, Craft, and Design
February 4 – May 28, 2022
Brought to you by Crafting the Future, ORIGINS, The Color Network, and Pittsburgh Glass Center. Full Spectrum: Visionaries Elevating Art, Craft, and Design showcases visionary makers of color from around the country who are producing extraordinary craft objects, while illustrating the vast number of pathways to a successful and meaningful career.
Featured Artists: Natalia Arbelaez | Ana Armengod | N.E. Brown | Eunsuh Choi | Tanya Crane | Davin Ebanks | LaVerne Kemp | Nikki Lau | Hai-Wen Lin | Jason McDonald | Cedric Mitchell | Eun-Ha Paek | SaraBeth Post | Rell Rushin | Bre'Annah Stampley | Kimberly Thomas | Leo Tecosky | Arthur Wilson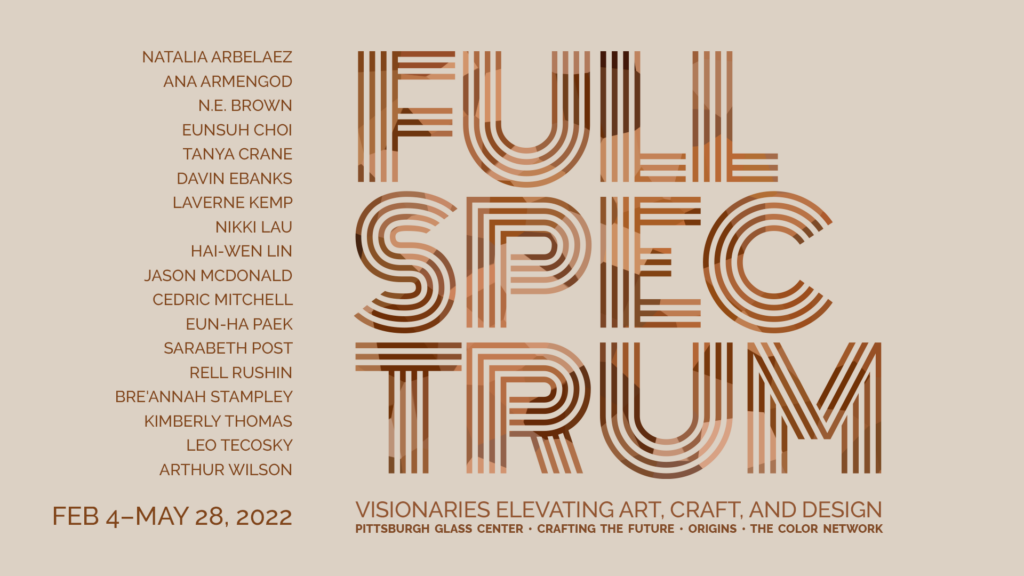 "Full Spectrum is important because it is providing space for black and brown makers to be celebrated, but also for those makers to provide examples of the myriad of approaches to a successful career in craft for the next generation of makers. As we continue to look for ways to address the lack of racial and ethnic diversity in the fields of art and craft, we must obviously work on increasing financial accessibility. But perhaps even more important and somehow less obvious is the need to increase awareness about opportunities in the field. There are so many people who don't know about crafts like glassblowing or metalsmithing, much less that one could pursue a career in such things. So we are highlighting makers with diverse approaches from production vessel makers, to wall hung tapestry artists, to artists working in large scale installation.
"Each artist was selected by a similarly diverse committee for the excellence of their work and varied point of view. All of these pathways are valid and will speak to different people for different reasons. The common thread between these artists is that they come from racial and ethnic backgrounds that are underrepresented in spaces like the "whitebox gallery." By providing these examples, we can inspire the next generation of BIPOC makers who are more likely to see careers and spaces like these as accessible and inviting because there are plenty of people who look like them already represented."
—Corey Pemberton, Co-Curator
"Since the beginning of time, making has been a fundamental way in which we have navigated this world. In particular, those of us of the global majority (BIPOC) often having to discover new and alternate ways of doing so with limited access to resources. We often lean deeply into lessons from our elders and ancestors in the profound ability to make due, make joy, make peace, and make a WAY, often out of no way. This show is important to me because it amplifies the works of emerging and present-day BIPOC creatives with roots around the world using traditional and new techniques of making, whose meticulously and thoughtfully-made works represent a small but expanded collective of those of us out here navigating our various pathways to and through livelihoods, joy, and creative fulfillment."
—Nisha Blackwell, Co-Curator
Full Spectrum is a celebration of craft artists of color. The artists selected for this show work in a variety of material practices and concepts, expressing the spectrum of where craft arts can thrive. This show is important because as people, we learn where we belong by where we are seen. Too often, craft spaces and shows are monotone. I hope this show inspires artists of color to see the complexity and diversity of their voices represented, allowing space to envision their voices though the language of craft.
—April Felipe, Co-Curator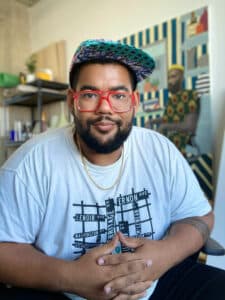 Corey (American b. Reston, VA 1990) received his BFA from Virginia Commonwealth University in 2012. He has completed residencies at Pittsburgh Glass Center (PA), Bruket (Bodø, NO), as well as a Core Fellowship at the Penland School of Crafts (NC). He currently resides in Los Angeles, California where he splits his time between the nonprofit arts organization Crafting the Future, glass blowing, and his painting practice. Pemberton strives to bring together people of all backgrounds and identities, breaking down stereotypes and building bridges; not only through his work with Crafting The Future but with his personal artistic practice as well.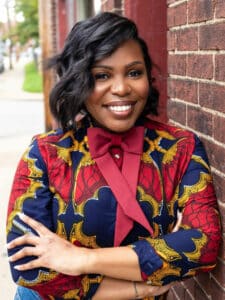 Nisha Blackwell is a self-taught Sewist, Sustainable Fashion Designer, and Founder of Knotzland, a reuse accessory brand founded in 2015 that sources, rescues, and repurposes discarded textiles into stylish accessories thoughtfully made through providing flexible work from home opportunities to women around the region. To date, Knotzland has disrupted over 6,136 lbs of materials from entering landfills and ships artful bowties all over the globe. Nisha has done so through cultivating design team and a network of 26 moms, students, grandmothers, and sewing enthusiasts in and around the Pittsburgh region who sew from home as part of Knotzland's extended production team.
Because of this unique approach to wearable art and its intersection of social and environmental sustainability, Nisha's and Knotzland have been featured in exhibits, campaigns, and engaged in opportunities alongside brands like Google, Youtube, Macy's, SAP, Facebook, The W Hotel, The Frick Museum, Carnegie Museum, and Smithsonian Craft Optimism Show.Her passion for supporting a growing community of creative businesses navigating similar challenges to herself has led her to work in and represent ORIGINS, a multifaceted effort driven by Bridgeway Capital's Creative Business Accelerator to foster personal pathways for Black creatives to maximize business success, creative growth, and community impact.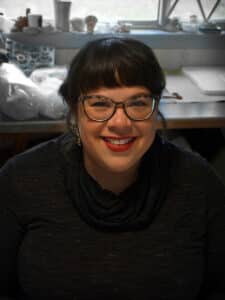 April Felipe was born in Queens, New York. She received her B.F.A from the New York State College of Ceramics at Alfred University and her M.F.A in Ceramics from Ohio University. April worked at Greenwich House Pottery, taught at Ohio State University, The Dairy Barn Arts center, and is an Adjunct professor at Ohio University. In 2017 she was named one of Ceramic Monthly's Emerging Artist and began a ceramic jewelry line babyGrapes Designs that are carried in galleries though out the United States. She has participated in residencies at Watershed Center for the Ceramic Arts and The Archie Bray Foundation. April is a Co- Founder of The Color Network.org. She has set down roots in Albany, Ohio with a home studio.
About the Partners Organizations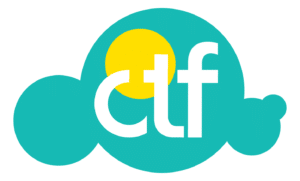 Crafting the Future works to diversify the fields of art, craft and design by connecting BIPOC artists with opportunities that will help them thrive.
CTF has grown out of a frustration with feeling helpless to affect change on an individual level. By banding together and pooling the resources of like minded artists and art appreciators, we can make the changes we want to see in our own communities.
We are partnering with Youth Arts Organizations across the country to provide their students with scholarships to renowned Craft schools and pre-college programs. Not only are we creating pathways into the field for BIPOC artists, but we offer continued support once these artists have arrived. This means connecting people with professional opportunities like internships and commissions that will help establish their networks and plant roots in the community. And for those who have already planted their roots, we celebrate and support them year round.

ORIGINS supports and celebrates Black makers, designers, artists, and craftspeople starting and sustaining creative businesses in the Pittsburgh area. It is a multifaceted effort driven by Bridgeway Capital's Creative Business Accelerator to foster personal pathways for Black creatives to maximize business success, creative growth, and community impact. The initiative also advances Black voices and aesthetics in the regional arts and cultural economy and ecosystem. ORIGINS serves Black creatives with intentional programming, services, and opportunities that create personalized pathways for success.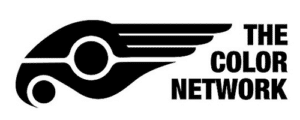 The Color Network launched in December 2018 with a mission to aid in the advancement of people of color in the ceramic arts. The Color Network highlights opportunities in the field and provides a non-hierarchal online artist database. The organization strives to bring increased visibility to a rich diversity of makers and to help artists who self-identify as people of color to connect across generations. In addition to the database, The Color Network offers mentorship, fellowship, exhibition opportunities.

This exhibition is supported in part by the Three Rivers Community Foundation and the National Endowment for the Arts.