By the end of 2022 nearly 500 sixth graders in Pittsburgh Public Schools (PPS) tried glass here at Pittsburgh Glass Center. Next year, we're expecting 900 more students!
Through a partnership with Pittsburgh Public Schools, every PPS sixth grade class is invited to come get hands-on experience with glass free-of-charge. The field trips are aligned with National Core Arts Standards and have Learning Goals developed in partnership with PPS and linked to the core curriculum. We provide both pre- and post-visit materials for teachers and students so they can get an in-depth understanding and discovery of glass.
Their visits to PGC include:
Live glassblowing or flameworking demonstrations
Hands-on fusing workshop
Tour of Pittsburgh Glass Center
Exploration and discussion of our current exhibition, Tg: Transitions of Kiln Glass
So far we've welcomed students from Allegheny Traditional Academy, CAPA, Obama Academy, Pittsburgh Carmalt, Pittsburgh Langley, Pittsburgh Sunnyside, and Sterrett Classical Academy.
This is the first year for this partnership that is funded by an Educational Improvement Tax Credit (EITC) grant.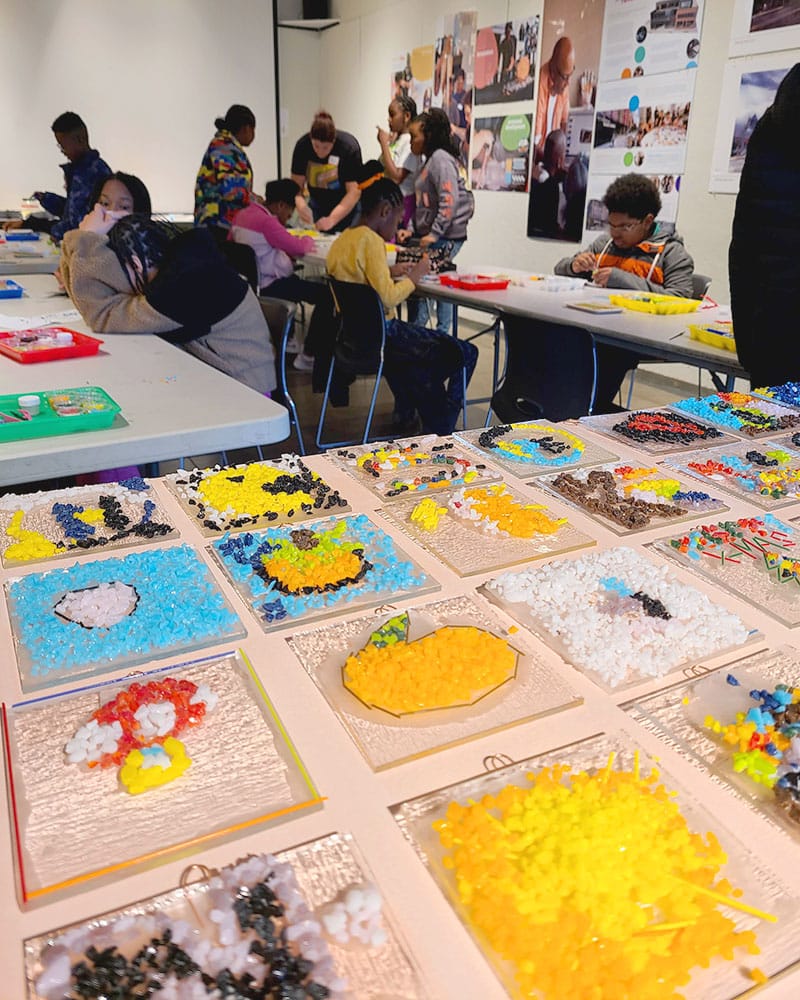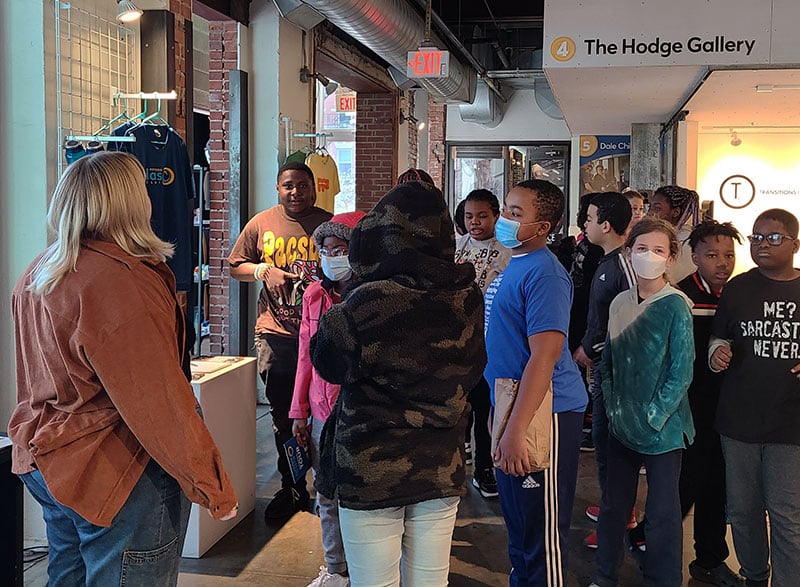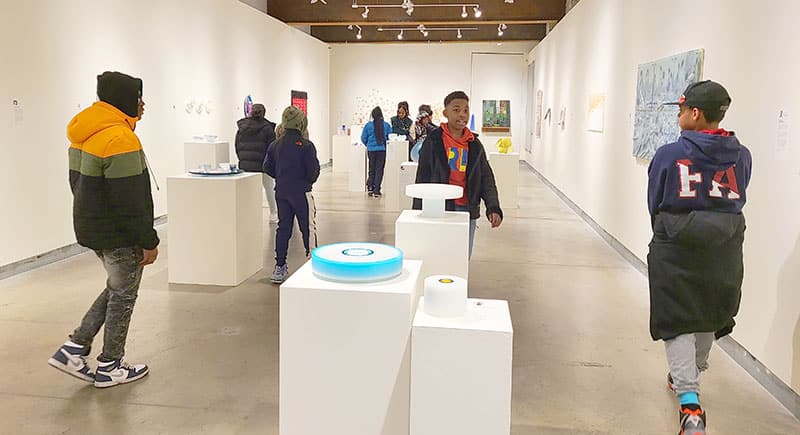 Growing A Community of Glass Artists
To continue to grow our community of glass artists, it's important to start at a young age to generate enthusiasm and a curiosity for glass. At Pittsburgh Glass Center, our programs begin with family-focused Make-It-Now events in which anyone age 5 and up can try different glass techniques together.
"Every day we see young people get excited about glass and begin to make the connections between what they learn in science, art, and history," said Program Director Valerie Bundy.
Once they reach the sixth grade, individual opportunities are available for them to explore glass with others their age including one-day glass workshops and our 10 or 12 10-week after school SiO2 programs.
SiO2 is the chemical formula for glass and the name of our glass art program designed for young people. Students not only create glass art and learn the scientific principles of glass, they experience valuable life lessons through studio practice. Successful studio glass pieces often cannot be produced by one person alone, so while learning and creating, students are shown the fundamental significance of teamwork, discipline, communication, and mutual respect. Such experiences, in turn, help students understand the nature of leadership and ultimately foster a sense of achievement. Learn more about our youth programming.
Schedule Your Class Today
The program continues next year. For more details, contact Olivia Hughes or 412-365-2145 x214.