Pittsburgh Glass Center has one of the most well-equipped Cold Shops in the country. The air-conditioned 770-square-foot studio is flooded with natural light and has plenty of table space for work. There is no project that is too ambitious for our Czech lathes and the arsenal of sintered diamond wheels available. PGC has been fortunate to host a number of world-class cold working instructors, like František Janák, Jiyong Lee, and Kathy Elliott.
One 30″ Sommer and Maca flat lap pumice wheel
Two 36″ Steinert variable speed flat grinding wheels — 80 grit and 220 grit
Two Bohemia BMK1 lathes
One Merker GNH engraving lathe
Two flex shaft Foredom grinders
One 20″ MK wet saw
Two MK tile saws
One Steinert doublespindle polishing machine
Two Sommer and Maca belt sanders
One Vibrolap
One 52″ w x 28″ h x 28″ d recirculating sandblaster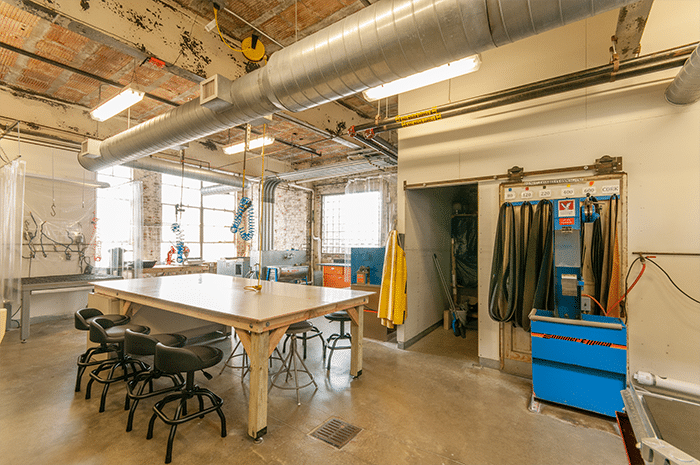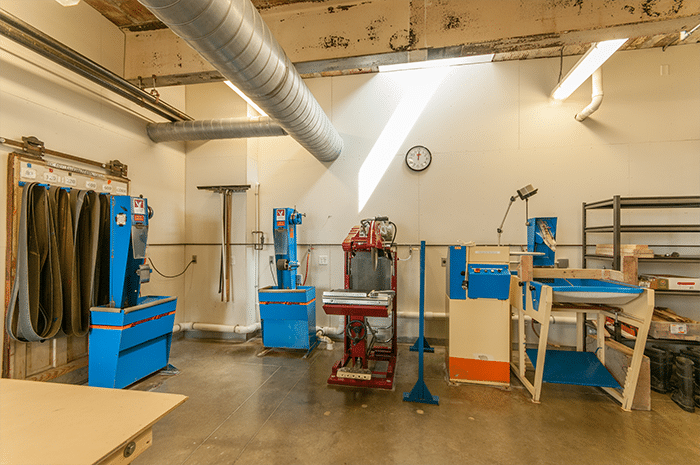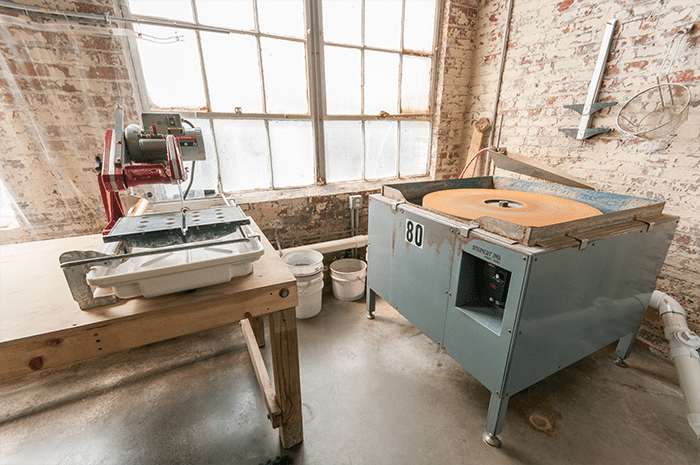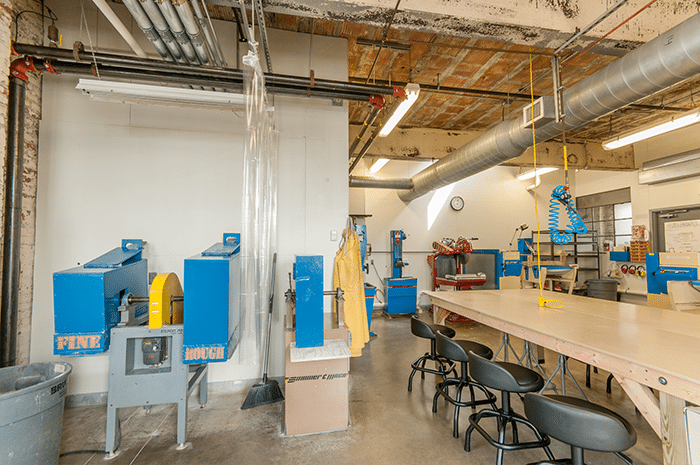 There is a limited capacity in all studios and rental times vary. See the calendar below.
Since our studios are busier than ever, is important that you email us ahead of time to reserve studio space. Please include the requested studio, date, time frame, and any additional equipment that will be needed for the rental session. Prior to submitting a rental request, please make sure you have an active membership and a credit card on file for payments.
To schedule Cold Shop rental email us.
$15/hour
General cold shop usage charged by the half hour. Usage of UV light also at this rate.
Monthly Package $60/month
Quarterly Package $150/quarter
Yearly Package $500/year
HXTAL $5 for 3 grams +$0.50 each additional gram Includes 1 cup for mixing, 1 pipette, 91% isopropyl alcohol, and lint free wipes.