Pittsburgh Glass Center's 950-square-foot Kiln Shop has flexible space for kilnforming, with state-of-the-art ventilation, an individual mold-making room, and convertible clamshell annealers. We are often joined by world-renowned kiln artists, including Susan Taylor Glasgow, Kari Minnick, and Helen Stokes, among many others.
Four 2' x 3' casting kilns
Two 18″ x 24″ fusing/casting combination kilns
Two 20" x 40" fusing kilns
Two 24″ w x 15″ h x 22.5″ d front-loading Paragon kilns

Three separate rooms all with individual ventilation: classroom, kiln room, and mold-making area for both wax and plaster

Swing-arm ventilation in classroom space for painting, leading, or enameling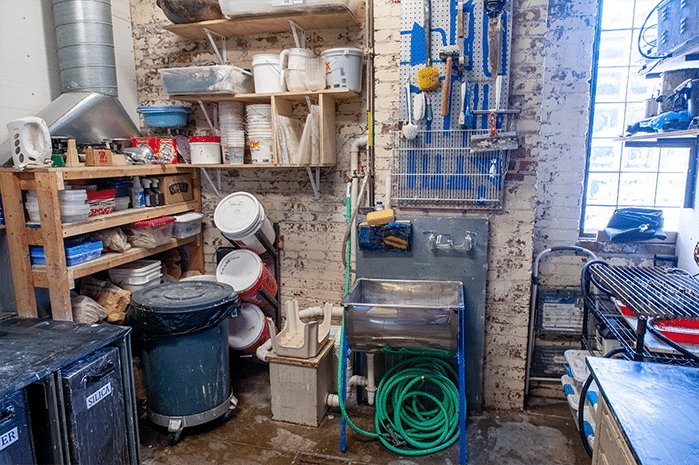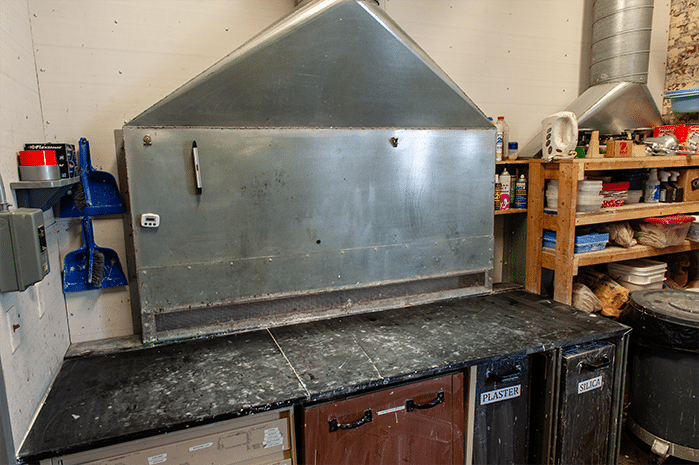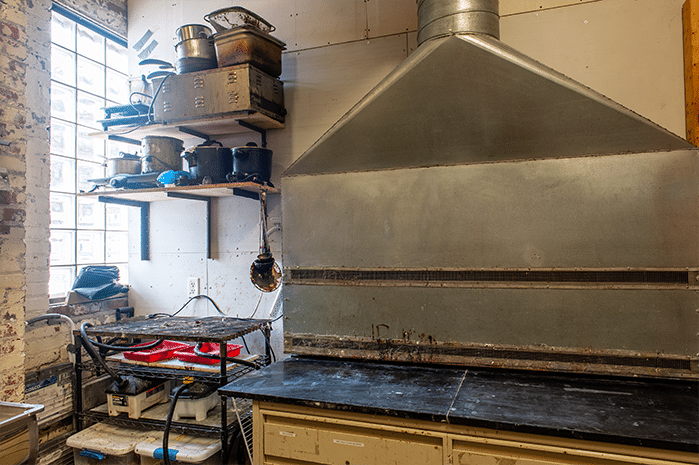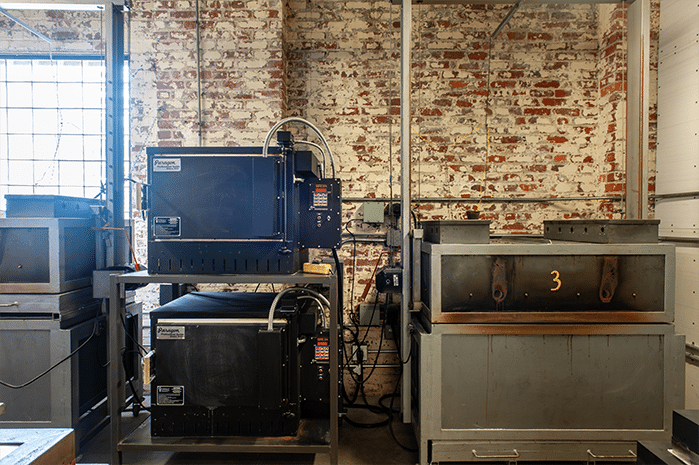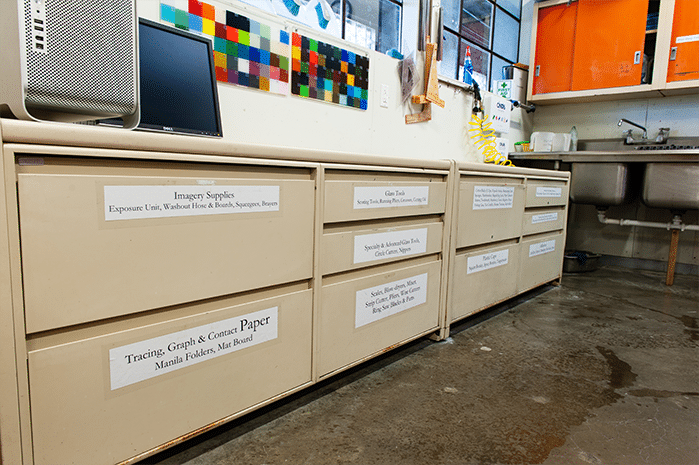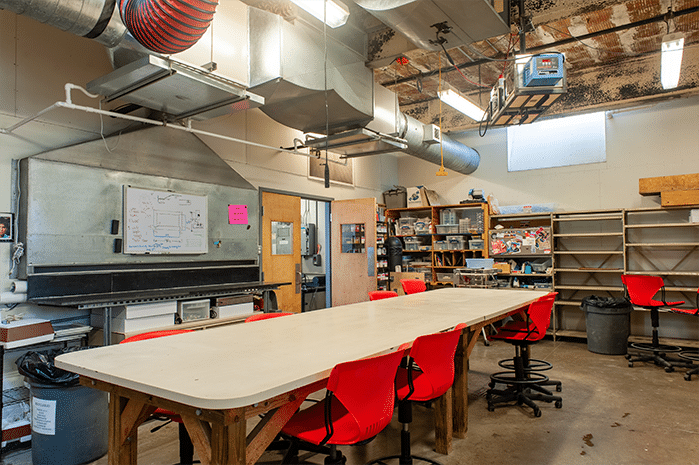 There is a limited capacity in all studios and rental times vary. See the calendar below.
Since our studios are busier than ever, is important that you email us ahead of time to reserve studio space. Please include the requested studio, date, time frame, and any additional equipment that will be needed for the rental session. Prior to submitting a rental request, please make sure you have an active membership and a credit card on file for payments.
To schedule Kiln Shop rental email us.
Standard Kiln Shop Rental Rate
$15/hour
Includes use of casting room and steamer and general kiln studio and its tools/equipment.
Stained Glass Rental Rate
$15/hour
Includes use of tools and equipment, materials not included.
Standard Kiln Rental
Small Kilns* $40/firing
Hot Shop Casters $50/firing
Bell Kilns $60/firing
Flame Paragons $50/firing
For slumping, fusing, basic firing programs no more than 24 hours.
* Small kilns are Y1, Y2, and the Paragons in the Kiln Shop.
Plus Kiln Rental
For castings and longer firing programs, the first 24 hours is charged the standard rate. Each additional hour will incur these charges.
+$2/hour
Additional Charges
Bullseye Scrap $7.50/pound
Plaster + Silica Fee (please bring your own plaster and silica) $10/session
Hot Shop Steamer $5/hour