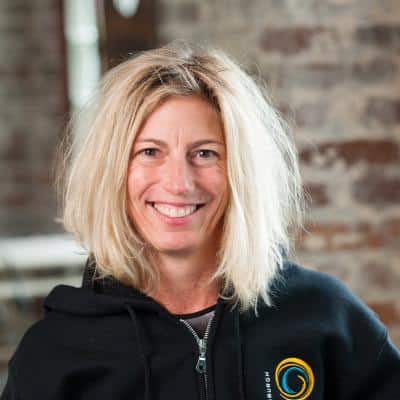 paige@pittsburghglasscenter.org
As the marketing director at Pittsburgh Glass Center, Paige Ilkhanipour has overseen the marketing, PR and advertising efforts of the organization since 2004, including our well received brand refresh in 2019. She has had a passion for glass her entire life, growing up around the family business – West Virginia Glass Specialty Company in Weston, West Virginia. If you have ever ordered a yard of beer at Mario's on the South Side, you have experienced their unique glassmaking.
Paige came to PGC with 25 years in marketing and PR where she helped guide a variety of clients from Microsoft to Development Dimensions International. Her experience, passion for glassmaking, and creative flare have served PGC well.
A dedicated volunteer for many nonprofit organizations, she has supported Gateway to the Arts, Friends of the Riverfront, Pittsburgh New Works Festival and Three Rivers Rowing Association among others.
She received her Bachelor of Arts from Bethany College in West Virginia and a Master's degree from West Virginia University.