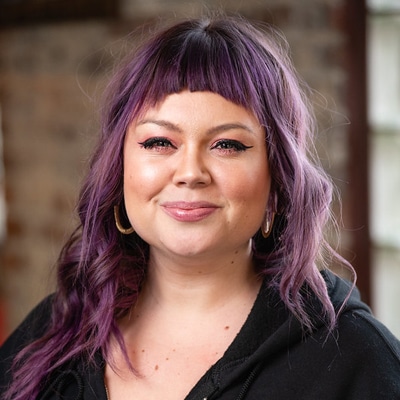 vbundy@pittsburghglasscenter.org
Valerie Bundy is a Pittsburgh based educator with a love of contemporary art and passion for informal learning through objects. She considers herself a maker in practice and an artist at heart. Valerie began her career as a Preschool teacher, and has since worked as an educator in varying capacities at institutions including: The Carnegie Museum of Art, The National Building Museum, The National Museum of Women in the Arts, The Friends of the National Zoo, and Frank Lloyd Wright's Fallingwater.
As the Program Director at the Pittsburgh Glass Center, Valerie oversees educational programming in residencies, classes, and exhibitions.
She holds a BA in the History of Art and Architecture with a Studio Arts minor from the University of Pittsburgh. She earned her MA in Museum Education from The George Washington University in 2016.