This unique class is intended for experienced glass blowers who would like to learn to include dynamic gas plasma light within their glass forms. The instructors, Jaime Guerrero and Ed Kirshner, have collaborated over the years to combine their skills to create intriguing plasma sculptures. The blown glass forms most suited for different plasma effects will be demonstrated. The equipment, techniques, gasses and electronics needed to fill and illuminate these blown glass forms will then be shown. You will be advised on the vessels you blow and helped to process and fill your glass forms to create plasma illumination within them. Methods and technical considerations for mounting and electrifying the pieces will be explained for standalone work and work to be incorporated as components in larger sculptures. You should have at least an intermediate skill level for studio blown soft glass. No previous experience with neon, plasma or electronics is required but would be helpful. There will also be an attempt as part of this class to experiment with new plasma effects based on alternative blown glass forms developed by you and instructors.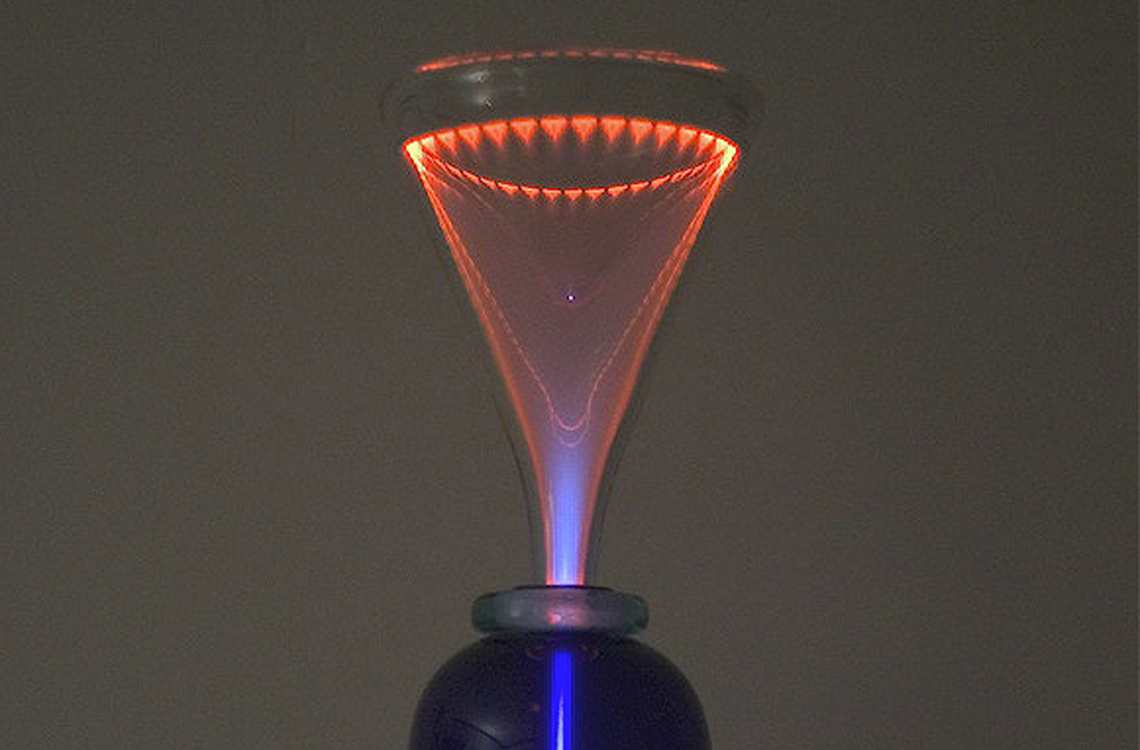 Special Notes
Note: There will be an additional materials fee of $100 for a power supply, payable directly to the instructor at the start of class.
Class Details
When
June 10 - June 14 -
Days: Mon, Tue, Wed, Thu, Fri
Tuition
Tuition: $ 900.00
Members receive a 10% discount
2,560 sq. ft.
Two 1,000 lb. Wet Dog invested pot furnaces
Full range of hand tools, pipes and punties
One 18" glory hole with pneumatic doors
One 18" glory hole with barn doors
Two mobile gas-powered garages
And more...
About the Instructor(s)
After thirty years of developing and financing affordable housing, he returned to study art at the California College of the Arts in Oakland, as well as at Pilchuck Glass School, The Studio of The Corning Museum of Glass, and North Lands Creative Glass in Scotland. His glass and plasma sculptures have been exhibited throughout the US, Europe, and Asia.
His work is represented in the Corning Museums 25 Years of New Glass Review. His sculptures are in such permanent collections as the diRosa Fine Arts Preserve in Napa, CA and the Swiss National Science Center, near Zurich. Ed has taught in the US, Europe, and Asia and has been on the faculties of The Crucible in Oakland and the Glass Furnace in Turkey. He also holds a five year Fulbright international teaching fellowship. He served on the Boards of the Museum of Neon Art in LA (MONA) and is on the Board of the Glass Art Society (GAS).
To produce the dynamic light effects in his glass vessels, he ionizes rare gasses with electronic Tesla coils. Many variables such as gas mixture and pressure along with glass vessel geometry have to be very finely tuned to create these often mesmerizing effects. Its mostly Alchemy.
Jaime Guerrero is an award winning glass artist whose work has been featured in museums across the US, currently in the Riverside Museum and Fuller Craft Museum. Last year Jaime was highlighted on the PBS special Craft in America. He was also on the cover of Craft in America Magazine and is currently doing a long-term residency at the Pittsburgh Glass Center. He was recently awarded a grant through the Pittsburgh Foundation for work that focuses on child migration, and is currently working on a solo exhibition for the Pittsburgh Glass Center.
Guerrero has studied with Masters Checco Ongaro, Pino Signoretto, and Clifford Rainey. He received two Saxe Fellowship Awards (2006/2012) and the People's Choice Award (2012) from the Bay Area Glass Institute for his work "Charros y Sus Caballos". This work was later purchased by the Oakland Museum of California for its permanent collection.